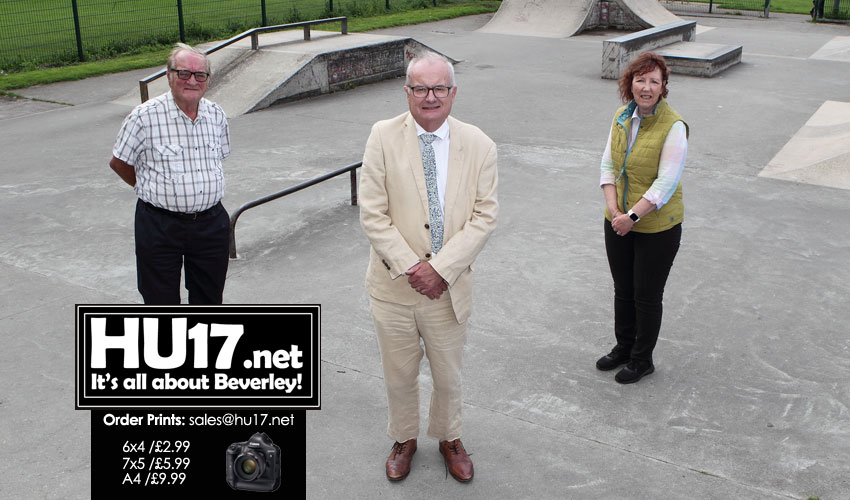 Liberal Democrats on Beverley Town Council have prioritised the refurbishment of Beverley Skate Park for their programme of activity over the next 12 months.
Their ambitions will be discussed at a meeting of the full council on Monday evening.
Cllr Denis Healy is keen that the council does all they can to support young people in Beverley. It is hoped that those who use the park will get involved and provide input into any proposed plans.
Commenting on the plans Lib Dem group leader Cllr Healy said;
"Developing facilities and activities for our young people is really important for the town council."
"The council has managed the skatepark for 20 years, and it's certainly in need of some tender loving care."
"We will be discussing some of the ideas for the skatepark at the next town council meeting."
Beverley Skate Park To Act As Open-Air Drop-In Centre For Young People
Since opening the Skatepark, located at the Beverley Leisure Centre has proved very popular with young people.
The council now wants to bring the skatepark up to date and is exploring changing the layout and types of ramps currently installed.
Beverley Town Council has had a meeting with ERVAS and as a result, is going to start consulting with the skate park user groups through their youth outreach workers.
Plans being discussed include whitewashing the skatepark and for young people to work with professional street artists to create new spray paint artwork on the appropriate surfaces.
Also, they will start having well-being workers dropping by to give the skate park the feel of an open-air drop-in centre for young people.
It is hoped that by doing this the young people who use the facility will get enthusiastic about upgrading the facility while getting their ideas and to also encourage new youngsters to drop by.