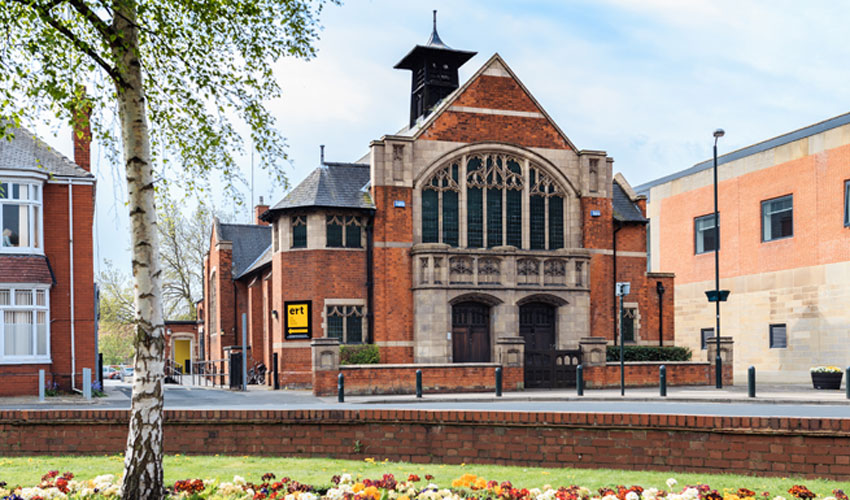 After months of preparation, East Riding Theatre will welcome the return of live audiences in a programme of exciting taster events fit for music lovers, students, cult comedy fans, and more, starting in July.
On Saturday 24 July, the theatre will host an intimate music night featuring the angelic and gentle folk-Americana of singer-songwriter, Edwina Hayes. Tickets are £12.00 and are on sale now available from: www.eastridingtheatre.co.uk/edwina-hayes.
From 28 July to 7th August, ERT's Summer School will see a set of fresh young faces hone their physical, creative, and vocal skills, ahead of a unique two-day performance of the hilarious, Behind Closed Doors.
Including workshops and rehearsals with highly experienced industry professionals and drama coaches, Andy Johnson and Adrian Rawlins. Places on the course are currently £75.00 each; whilst 8 additional funded-places are available to help young people who may not otherwise attend.
These have been made possible thanks to the generosity of the I Am Fund, The Godber Theatre Foundation and the W A Horncastle Charitable Trust.
Selected directly from the summer schools, ERT will invite 4-6 young people to become ERT Youth Ambassadors; an opportunity also funded by the I Am Fund.
Alongside gaining free access to in-house productions for the remainder of the year, ambassadors will take part in 2 free one-day workshops, focusing on the creative, technical, and management sides of working in theatre, before engaging in a positive conversation with our staff and Board of Directors about the direction of the organisation's future work with young people.
On 11th August, ERT will be hosting a screening of Graham Fellows' brand new documentary titled, Father Earth. The film follows Graham as he attempts to convert a derelict church in the Orkney islands into an eco-friendly recording studio, featuring his cult alter-ego John Shuttleworth and Kids' TV legends Sooty and Sweep.
These taster events are designed to whet appetites for ERT's highly anticipated first in-house production since the pandemic, coming this September.