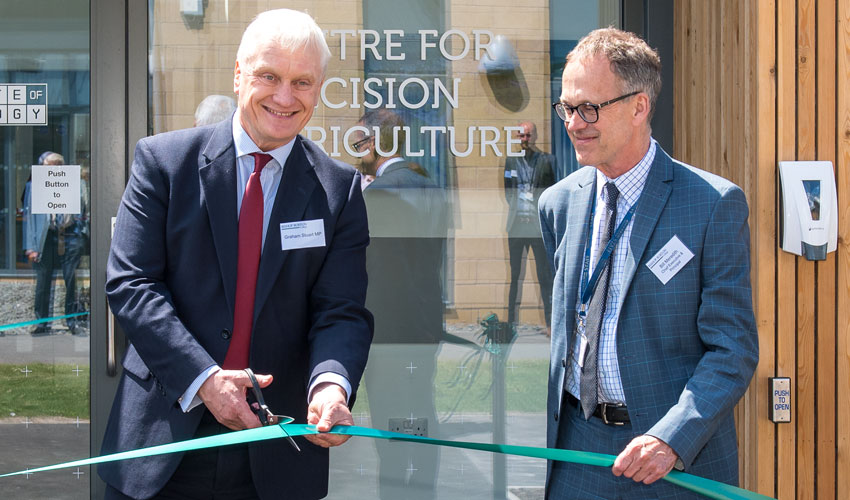 An important milestone in Bishop Burton College's development was marked last week by the launch of its new Centre for Precision Agriculture, which was officially opened by Graham Stuart, MP for Beverley and Holderness.
£1.7m has been invested by the Department of Education for the college's new facilities and equipment, to educate the farmers and agriculturalists of the future in new ways to deliver both environmental and economic sustainability.
The centre is part of the Yorkshire and Humber Institute of Technology, an employer-led collaboration between the county's further education colleges and the University of Hull and University of York St John, which is designed to provide higher-level technical and digital skills across the region.
At the launch, guests had the chance to observe some of the specialist equipment that has been obtained for the centre, in action.
This includes GPS field mapping and guidance systems, thermal drone technology, a seed drill and fertiliser spreader fitted with variable application technology and ISOBUS control systems.
The opening was followed by the college's 60th annual Stockmanship competition, where students demonstrated their ability to prepare and present livestock for the show ring.
Graham said;
"I was absolutely delighted to be invited to open Bishop Burton College's new Institute of Technology. The event was fantastic, and I was honoured to be able to play such a big role at the official launch.
"In order to compete across the world, we need the best teaching facilities to provide the highest quality professionals in the field.
"This investment by the college and the Government shows us coming together to support that aim."
Bill Meredith, the Principal and Chief Executive of the college, said;
"UK Agriculture is undergoing a period of rapid change and the college's new Precision Agriculture Centre will play an important role in providing the higher-level skills training needed to improve productivity whilst at the same time meeting environmental expectations.
"As a partner in the Yorkshire and Humber Institute of Technology, the college is working with employers to harness the power of digital technologies to improve efficiency and reduce the industry's carbon footprint."