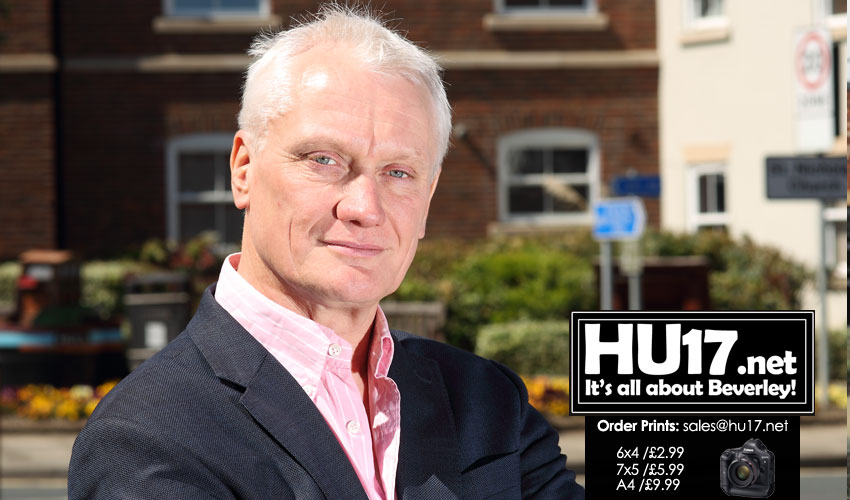 Graham Stuart MP has indicated that he will fight proposals that would carve most of his constituency of Beverley and Holderness into two new constituencies.
Meanwhile, the South West Holderness council ward, currently in Beverley and Holderness, would be absorbed into the Hull East constituency.
The proposals, published today, come amidst new rules which mean that all constituencies in the UK will have to have at least 69,724 voters. Currently, existing constituencies range from having just 54,551 electors to as many as 111,716.
All three existing Hull constituencies fall below the new permitted electoral range, which has resulted in proposals where Hull East would absorb the market town of Hedon, as well as Preston and Thorngumbald. Similarly, the changes to Hull West & Hessle would see it include South Hunsley and Tranby.
On top of the expansion of Hull constituencies to the east and west, the rest of the existing Beverley and Holderness constituency would be carved in two, with all coastal wards becoming part of a new Bridlington and Holderness constituency including the towns of Skipsea, Hornsea and Withernsea as well as Bridlington. At the same time, Beverley council wards would join Driffield, Wolds Weighton and Pocklington to form Beverley and the Wolds.
Speaking about the Boundary Commission's initial proposals, Graham said:
"Their suggestions show a lack of understanding about the communities that I represent, which is why I will be strongly opposing these plans throughout the review process.
"The proposed absorption of South West Holderness to become part of Hull East is an especially poor suggestion, completely ignoring that the people of Hedon, Paull, Preston and Thorngumbald do not consider themselves to be a part of Hull, and indeed have been resisting creeping urbanisation of their green spaces for years now.
"Their proposals seem to be based solely on the fact that the A1033 runs between Hedon and Hull, which just goes to show that the wider picture hasn't really been considered.
"It's important to note that these initial proposals are just the first step in a long review process, so I'd strongly encourage anyone who feels the same way I do, to make their views known to the Boundary Commission."
The new proposals were published online at midnight, kicking off an 8-week initial consultation period. Members of the public are able to make their views known at www.bcereviews.org.uk, and the consultation period will close on 2nd August.
Seven years ago, a Hull City Council commission examined a series of options to change the city's boundary with the East Riding, with plans for expansion of the city's borders prompting a strong kickback from local residents.
A non-binding 2014 referendum on the proposals was held in the parishes bordering Hull, which returned a decisive 'no' vote of 96.5%, demonstrating strong local opposition to parts of rural Holderness being included within Hull's borders.
The 'Hands off the East Riding' campaign, led by South West Holderness Councillor John Dennis, claimed that East Yorkshire residents would lose facilities and part of their identity if they became part of Hull.
Cllr Dennis added;
"The Boundary Commission's proposals have really wide implications for communities across Holderness and the wider East Riding. It's particularly disappointing that they have proposed for South West Holderness to become an 'orphan ward' where we risk being forgotten about by being caught between two councils.
"I will be discussing this with Graham and my fellow councilors before we look into submitting a response to the consultation, which makes clear the reality of what our residents want.
"We went through all of this 11 years ago and I know local opinion hasn't changed since then, we don't want to be part of Hull."
Following the 8-week consultation, the Boundary Commission will then publish all the responses it received ahead of a second 6-week consultation, which is currently scheduled for early next year. This stage will also include a series of public hearings, where residents will be able to give their views directly to an assistant commissioner.
Any changes made following these consultations will be published around September 2022, while the Boundary Commission's final recommendations by law must be given to Speaker Sir Lindsay Hoyle by 1st July 2023.
Graham further commented: "It's important to remember that more than half of the commission's recommendations changed following consultation during the last review, so these suggestions are by no means set in stone.