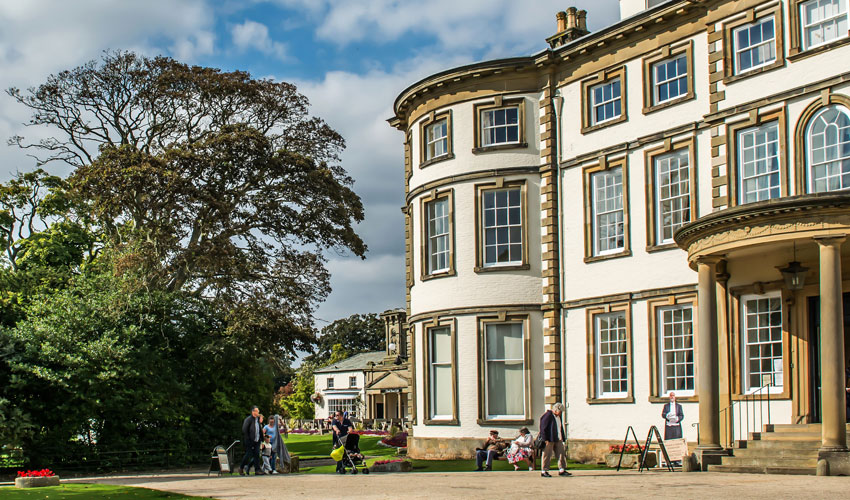 The East Riding Visual Arts Uplift, working with the Humber Museums Partnership, is proud to be unveiling yet another contemporary artistic commission for interested artists to express an interest and submit their proposals.
An artistic fee of £8,000 is on offer for the successful applicant to bring a taste of contemporary art to the iconic setting of Sewerby Hall and Gardens ready for viewing by the public in 2022. The artwork needs to respond to a specific brief, embracing the heritage and location, alongside presenting a challenging and intriguing appeal.
Janice Smith, a curator of Sewerby Hall and Gardens, said: "I am very excited that we are looking to add more contemporary art to the amazing venue here at Sewerby Hall and Gardens. I am really looking forward to seeing all the ideas submitted and genuinely excited at the prospect of selecting the artwork to go on display next year."
Sewerby Hall and Gardens is a truly beautiful venue to create a site-specific piece of contemporary art and it is hoped that the commission will attract artists from across the region and beyond to submit their ideas with the open call running until 18 June 2021.
Nial Adams, Museums Manager, added: "The East Riding Museums Service has a mission to 'Engage people with the heritage and the East Riding and the world of art'. We want to engage the people of the East Riding with challenging and thought-provoking contemporary art which extends their thinking about the power and scope of art".
This commission is a part of the East Riding Visual Arts Uplift's commitment to showcasing and integrating contemporary art into the region.
The closing date for applications is Friday, 18 June 2021. Please email the commission lead, Lauren at Lauren@mudstresscoffee.com for an application form.