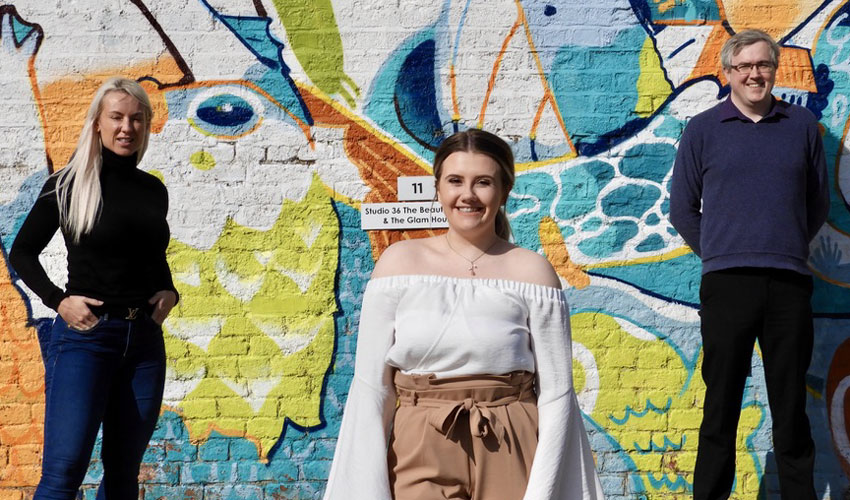 Chameleon Business Interiors has grown its team with the appointment of three new hires, as the commercial interior specialist business continues to grow.
Thomas Wormleighton joins the business as an estimator, Sarah Lister as business development manager for the Midlands and Phoebe Barbour sets out on her career, joining Chameleon as part of an advanced apprenticeship.
Shaun Watts, chairman of Chameleon, said:
"We've had a really good 12 months at Chameleon, securing projects across the UK for prestigious clients across a range of sectors. There have been pandemic-related challenges, of course, but we've continued to build on our reputation of great results to deliver even more fantastic projects.
"As a consequence, the business continues to expand, and I know Tom, Sarah and Phoebe will bring yet more knowledge to the team. I'm particularly delighted that we were able to welcome Phoebe on board, allowing us to support the next generation of industry professionals through a specialist apprenticeship.
"The next 12 months are looking even better – so much so that our recruitment continues and we're now looking for another interior designer and a buyer to join the team. It's an exciting time to join the business and I wish Tom, Sarah and Phoebe the best of luck in their new roles."
Phoebe Barbour, Chameleon's new apprentice, added:
"I'm most looking forward to seeing Chameleon's projects through from start to completion. As part of my apprenticeship, I'll be learning how the business works and runs effectively, including a focus on admin, finance and sales. The team have been so welcoming, and whilst the majority of my time will be based out of the Hull office, I am really looking forward to getting out to some site visits across the country."
Thomas Wormleighton, who joins as an estimator, commented:
"I'm joining Chameleon with over 15 years experience in the construction industry. It was Chameleon's vision and track record for delivering excellent quality projects that really attracted me to the role.
"I'm confident my experience in estimating and project managing will be a valuable addition to the team as they continue to land and deliver some really inspiring clients. I'll be focused on increasing the number of estimations we can deliver and using my background in IT to streamline a number of processes. It's a pleasure to be working with a team whose focus rests so heavily on people."
Sarah Lister, who will be looking after Chameleon's growing presence in the Midlands and East of England, added:
"After just over five years working with and for manufacturers, I was well aware of Chameleon as a leader in the interiors space. I'm delighted to be joining the team and in my role as business development manager, I'll be focusing predominantly on securing larger scale projects and clients in the Midlands and East of England."