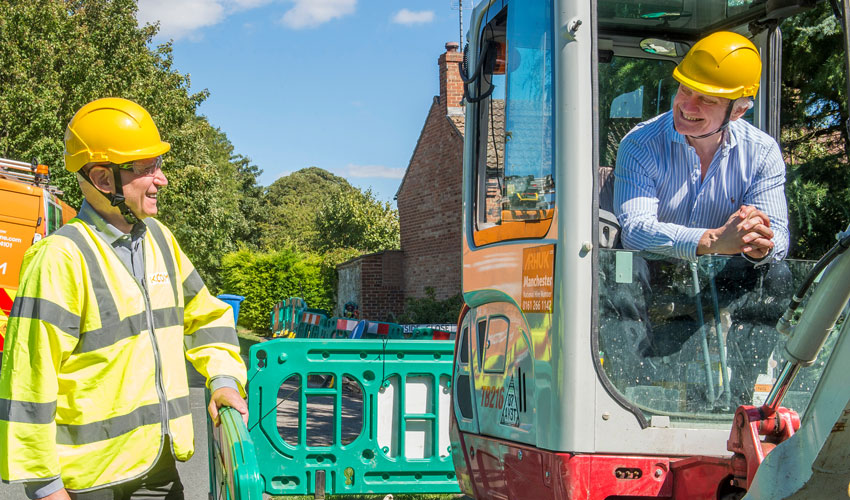 Graham Stuart MP is in discussions with Parish Councils and internet provider KCOM on ways to bring full-fibre broadband to communities in his Beverley and Holderness constituency.
As part of the new £5bn Project Gigabit, the Government has announced £210m worth of vouchers to help communities with slow broadband.
Graham Stuart said:
"Faster broadband has the potential to accelerate our recovery from the economic shock of COVID, fire up high growth sectors like tech and the creative industries and level up our area – creating jobs across Beverley and Holderness"
"One of the lessons of the past year is how important fast internet speeds are for our daily lives. We now use the internet more than ever for work, learning, and staying in touch with our loved ones. I would encourage residents and community groups who suffer from slow broadband speeds to contact me."
A spokesman for KCOM said:
"Fibre broadband isn't just a big city thing, but something that should benefit all our communities, no matter how small or rural."
"We are committed to bringing our award-winning broadband service to rural areas across East Yorkshire and giving as many communities as possible the opportunity to experience one of the fastest and most reliable full-fibre networks in the UK. Having access to great broadband has never been more important for staying connected to our friends, family and colleagues, as the past year has shown, and for many people, it is now an essential part of our daily lives.
"We are particularly keen to hear from areas where there is a strong demand from residents for full-fibre broadband and where we can work closely with parish councils to guarantee a healthy take-up of services."
"We believe our significant investment in fibre infrastructure, combined with the Government's rural gigabit voucher scheme, means this is the ideal time for communities to take advantage of the opportunities available."