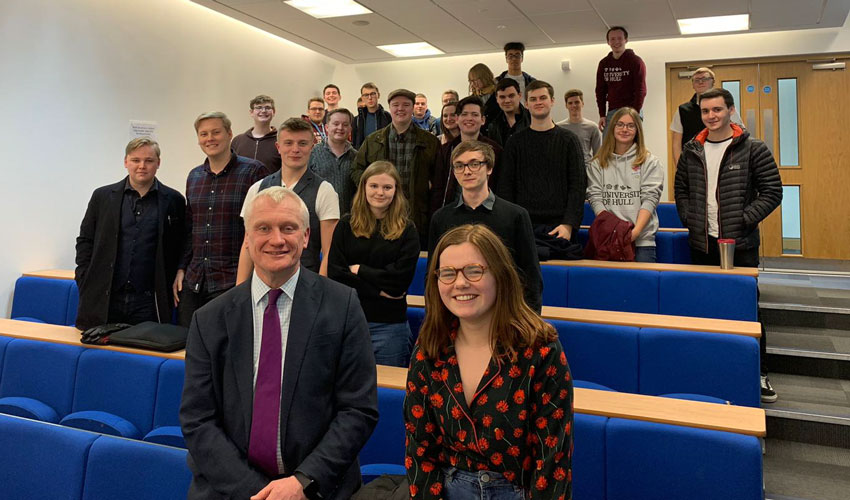 Graham Stuart, MP for Beverley and Holderness, has welcomed the Government's new Turing Scheme.
As part of this programme, schools, colleges and universities will have access to funding in order to allow disadvantaged students to experience living and working in a different country.
Graham has urged schools and colleges in his constituency, along with the University of Hull, to apply for the new £110 million Turing Scheme. With this cash injection, the scheme could help fund as many as 35,000 exchange students in 2021/22.
As the former Chair of the Education Select Committee and as Exports Minister, Graham is encouraged by the Turing Scheme's ethos, which is geared towards giving students access to academic institutions within and beyond the European Union, thereby sending British talent and promoting the UK's standards of Higher Education around the globe.
Although the UK's participation in the EU's Erasmus+ programme is coming to an end, Education Secretary Gavin Williamson has given the assurance that this newer initiative will seek to improve on the lack of access for more disadvantaged students.
Where the Erasmus scheme was only accessible to those who could independently fund their year abroad and was encouraged amongst those studying languages at university, the Turing Scheme will purposefully target students from disadvantaged backgrounds and more diverse disciplines, providing up to £490 per month.
Schools, colleges and universities will all be supported with the cost of administering the programme and are encouraged to form partnerships with other world-renowned institutions.
Graham Commented;
"I am thrilled to see that the Government is taking its commitment towards creating a truly Global Britain seriously, and I think this new exchange programme proves just that.
"I would strongly encourage schools, colleges and universities to get involved so we can give students across Beverley and Holderness the chance to pursue their lifelong ambitions, which shouldn't be restricted by borders or a lack of money."
Gavin Williamson added;
"The programme's focus on social mobility and value for money will open up more opportunities for international education and travel to all of our students, especially for those from disadvantaged backgrounds who were less likely to benefit from the previous EU scheme.
"I urge all universities, schools and colleges from all corners of the UK to start their applications and partner up with countries."