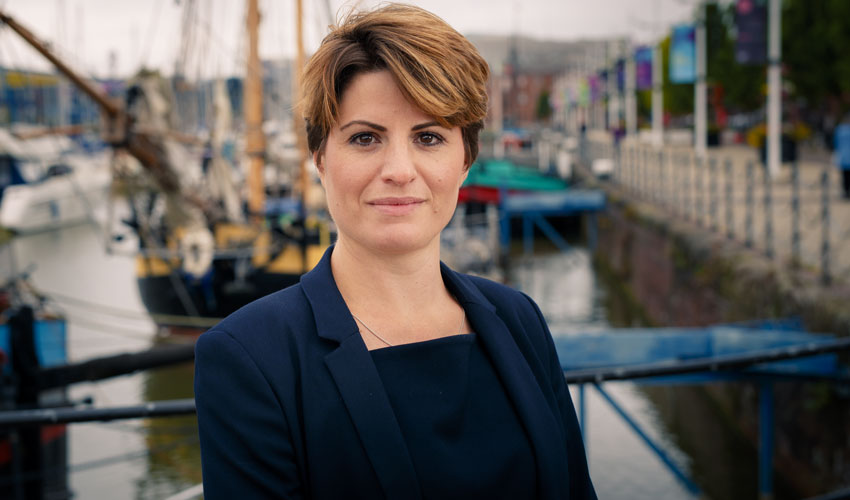 Emma Hardy MP is supporting National Apprenticeship Week, recognising the enormous contribution made by apprentices and their employers in Hull West and Hessle.
Apprenticeships provide people with the chance to learn a trade and earn a wage whilst they progress. Investing in training opportunities will be central to rebuilding our economy after the pandemic.
However, the Government is failing to reverse a downward trend in apprentice numbers, with figures showing the number of apprenticeships in Kingston upon Hull has fallen by nearly 1,700 since 2015/16.
In July, the Government announced a cash incentive of either £2,000 or £1,500 for employers to take on a new apprentice. The 'Plan for Jobs' budgeted for 100,000 incentive payments, but new data shows just 18,670 apprentices had been taken on under the scheme by 8 January 2021 which runs to March 2021.
Labour are calling upon the Government to act now to create more apprenticeship opportunities by creating a wage subsidy from the underspend in the apprenticeships levy. Backed by the Association of Employers and Learning Providers (AELP), this would create 85,000 new apprenticeships for 16-24-year olds this year.
Emma Hardy MP said:
"I'm pleased to back National Apprenticeship Week, recognising the enormous contribution made by apprentices to our economy and wider society.
"The Government is failing to create the opportunities young people in Hull West and Hessle need. I am calling on the Government to adopt Labour's wage subsidy policy to boost opportunities for young people as we rebuild our country.
Earlier today I spoke to Ryan who is an apprentice for Atlas caravans, he is more than happy in his apprenticeship because he explained how he can keep learning throughout his time at Atlas developing his skills."
Shadow Minister for Apprenticeships and Lifelong learning, Toby Perkins MP, said:
"Young people are being let down by the Government's irresponsible handling of this crisis which has led to soaring unemployment rates and the worst recession of any major economy.
"The Government should adopt Labour's proposal for a structured wage subsidy instead of their failing cash incentives and create apprenticeship opportunities young people need to gain productive skills and long-term employment."