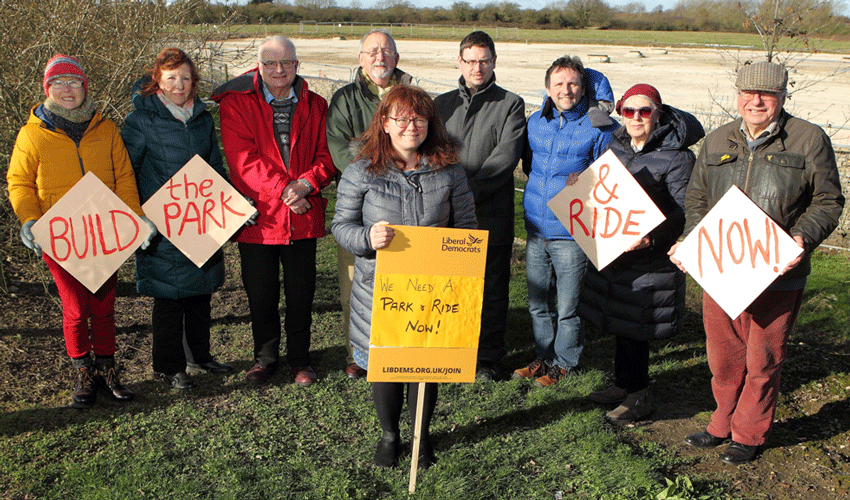 A Park & Ride for Beverley will be the centrepiece of the Liberal Democrat opposition's alternative budget, to be discussed at the East Riding of Yorkshire Council's budget meeting this Thursday.
Cllr Denis Healy, ward councillor in St Mary's ward, and deputy leader of the opposition said.
"A Park and Ride on the Southern bypass, funded by the developers building the houses have long been part of the local plan. The Conservative-led council is desperate to cover Beverley with more housing but has always been reluctant to put the infrastructure such as the Park & Ride in place to cope with the houses and the extra people using their cars to visit the town centre.
"Beverley's streets and town centre are already choking with parking problems, and although the developers have accepted that they will pay for the Park & Ride, the problem is that they won't build it until they have sold thousands of houses in order to pay for it; a process that will take years, during which time the parking problems in the town will just get worse.
"Our proposal seeks to bring forward £4m from the Council's future reserves so that work can start now, rather than in several year's time. It's effectively just a paper financial exercise where the Council spends some of its cash reserves now and gets reimbursed by the developers later.
"We suggested in our alternative budget proposals a year ago that the Conservatives should do this, but alleviating Beverley's traffic chaos wasn't on their agenda, and so it didn't happen.
On Thursday the Council will have the opportunity to think again and send a strong message of support for Beverley's environment by doing something positive to reduce town centre congestion and allow residents to reclaim their streets from parked vehicles coming in from outside the town.