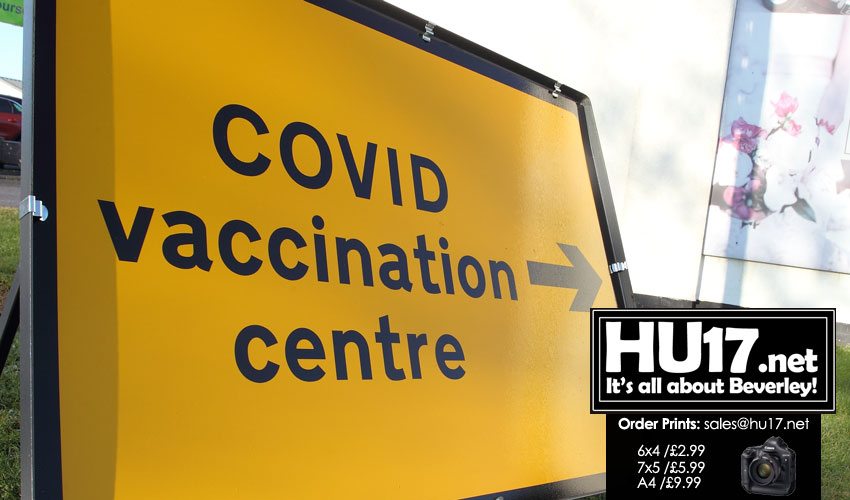 Graham Stuart, the MP for Beverley and Holderness, has praised the efforts of those involved in the rollout of the Covid-19 vaccine as he welcomed the news that clinics offering the vaccination have now begun in Withernsea and Hornsea.
This follows the MP's call for further improvements to the national supply of the Pfizer/BioNTech and Oxford/AstraZeneca vaccines last week, in response to concerns from constituents worried they would miss out on getting the jab.
Initially, Primary Care Networks (PCNs) – where a collection of GP practices work together, sometimes together with pharmacies, hospitals and voluntary services as well – had been told by NHS England that vaccines should only be delivered from one site.
Two PCNs, Holderness Health (covering communities around Withernsea, Hedon, Keyingham, Patrington and Roos) and the Yorkshire Coast & Wolds PCN (covering Hornsea, Leven, Beeford and Driffield), elected to administer their supplies of the vaccine from Church View Surgery in Hedon and Alfred Bean Hospital in Driffield, respectively.
Although the vaccine rollout has been progressing well in Holderness, with the proportion of the over-80 population offered the jab above national averages and all care homes offered the vaccine well before the NHS deadline of 24th January, the journeys to Hedon or Driffield left some Holderness residents concerned about being missed out if unable to make the trip.
Commenting, Graham said:
"A fair few of my constituents contacted me, some of them quite fearful that they wouldn't get the chance to have their lifesaving jab through absolutely no fault of their own.
"It's about 13 miles to get to Church View Surgery from Withernsea, and even longer (16 miles) for Hornsea residents to drive to Alfred Bean. I know quite a few locals don't have cars, and public transport's somewhat lacking – so I raised their concerns immediately with Ministers, NHS England, East Riding Clinical Commissioning Group and the GP surgeries themselves.
"It was made quite clear that these people hadn't been forgotten about and that doctors were looking to establish more local clinics as quickly as they could, once supplies of the AstraZeneca vaccine increased and deliveries became more reliable, among other things. This is what I raised with Ministers and NHS England because it's so important for doctors to be able to plan.
"It's testament to the tireless work of NHS staff across the East Riding that we've now got these vital clinics up in Withernsea and Hornsea, helping to meet the Government's target for everyone in England to live fewer than 10 miles away from a vaccination site by the end of the month.
The longer shelf-life of the Oxford-AstraZeneca vaccine, which doesn't have to be stored at around -70°C like the Pfizer/BioNTech, makes it easier for PCNs to transport doses between surgeries, administer the jab in care homes, and vaccinate housebound patients.
Holderness Health estimates that around 93% of its over-80 patients had either been vaccinated or had booked their appointment as of last Friday. Nationally, this figure stands at just over 75%. More than 6.3 million people in the UK have received their first jab, with a record 491,970 doses administered on 23rd January.