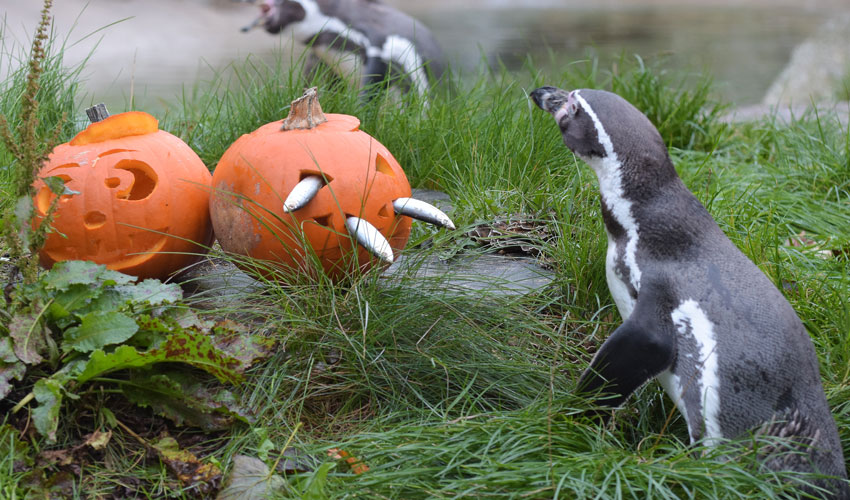 Sewerby Hall and Gardens will be celebrating this October half-term holidays with brand new outdoor activities.
The Love Exploring app has had an update with a Halloween DanceTrail around the grounds with spooky Skeletons, witches, zombies and mummies. The free app can be downloaded from either the Google Play Store or the Apple App Store.
The foxtrot trail will be on display in the walled gardens, with visitors challenged to find 20 Foxes that are hidden in the gardens. In addition, stunning new wood carvings are now on display with a marine theme, specially created for Sewerby Hall and Gardens by Allen Stichler.
Visitors to the zoo can scan QR codes to access short talks by head zookeeper John Pickering and assistant head zookeeper Melissa Tate about a wide range of the animals.
East Riding Archives has also created a free app that turns smartphones or tablets into virtual 'time machines'. 'What Was Here?' uses historical photos from the archives, plotted onto a Google Maps base map, to show users literally 'what was here' at their location and elsewhere across the East Yorkshire region.
The app features heritage trails that guide users to various points of interest, where they can use their device's camera to overlay the featured historic image on top of the modern scene and get a feel for how it looked in the past. One such heritage trail is currently part of the Sewerby Hall and Gardens visitor experience.
Marie Gascoigne, the general manager, said:
"We know that lots of people will be looking for safe and enjoyable things to do outdoors this half term holiday, and we have lots here at Sewerby Hall and Gardens! Come and enjoy a socially distanced visit, whilst learning and having fun at the same time!"
The grounds and gardens are free to explore, with additional charges applying in the Zoo and House. Pre-booking is advised via the Sewerby Hall website www.sewerbyhall.co.uk