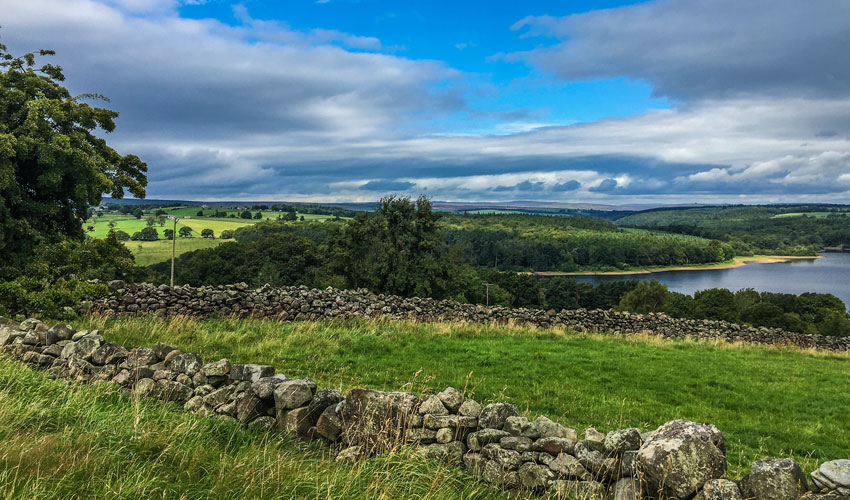 Applications are now open for Yorkshire Water's first Beyond Nature starter farm.
The utilities company, which is the second-largest landowner in Yorkshire, is looking to rent Scow Hall Farm to a young farmer as part of its mentoring scheme.
Scow Hall Farm, near Swinsty Reservoir, is owned by Yorkshire Water and is part of the Beyond Nature programme, which rents farmland for broader objectives than just commercial agriculture.
Each farm in the programme has nine key objectives that tie into sustainable land management, including water quality, biodiversity, carbon sequestration and peatland restoration.
Yorkshire Water will rent the farm to a young farmer for a five-year period, in which time they will receive mentorship, support and guidance from the water company on how to manage the land sustainably. After five years, the company will support the farmer to find a more permanent residency, and the farm will be rented to another young farmer, thus creating a five-year cycle.
The initiative has already seen a lot of interest and has been met with praise from across the industry and farming minister, Victoria Prentis praising the scheme:
"Farming efficiently and protecting the environment can and should go hand in hand. I am very pleased to see Yorkshire Water creating this opportunity for a young farmer to learn how to run a profitable and sustainable business.
"This government is committed to supporting our farmers to move towards a more sustainable style of land management, which is why farmers will be rewarded for delivering public goods under our new Environmental Land Management scheme."
Of the application process, Gaynor Craigie, manager of land and property at Yorkshire Water said:
"We are looking for applicants that are interested in managing a farm for the first time but do have some previous knowledge and understanding of the industry.
The successful candidate will have a vision for the farm and an idea of how it will operate under the Beyond Nature values and our land strategy of delivering exceptional land for Yorkshire."
Interested parties can find more information and request an application form by getting in contact with beyondnature@yorkshirewater.co.uk or visiting https://www.yorkshirewater.com/beyond-nature/next-generation-farming/