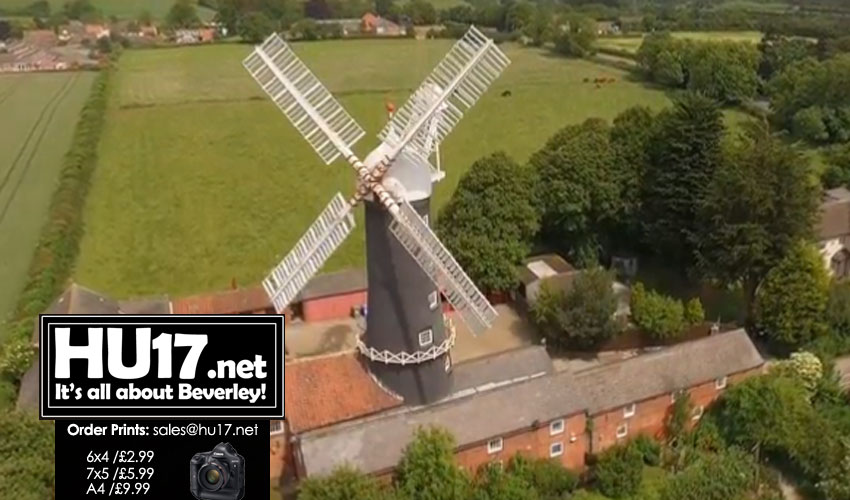 East Riding of Yorkshire Council is to carry out major refurbishment at Skidby Mill, starting on Monday, 6 July.
The mill's sails have already been sent away for repair by a specialist millwright, and now attention turns to the tower of the mill itself.
On Monday, scaffolding will start to be erected around the tower, in readiness for repairs including the roof and the windows, and repainting.
Roof repairs will also be carried out on the outbuildings. The work, including the erection and the dismantling of the scaffolding, is scheduled to take around 12 weeks, and the council's contractors will be Hobson and Porter of Hull.
It is hoped that the sails will be returned to the mill in early 2021.
Paul Kilvington, the council's group manager for building facilities, explained:
"Skidby Mill is a much loved local feature, and as a council, we are committed to maintaining the structure. Works of this nature are required to keep its fabric in good condition.
"The sails were removed by a specialist millwright earlier in the year and when examined, it became apparent that two of them were damaged beyond repair."
"The millwright is currently manufacturing two new sails. The other two sails have been repaired, along with the fantail assembly, and they will all be replaced, including the two new sails, in early 2021."
The erection of the scaffolding means that it is not possible to reopen Skidby Mill yet, but further details of a reopening date will be issued as soon as possible.