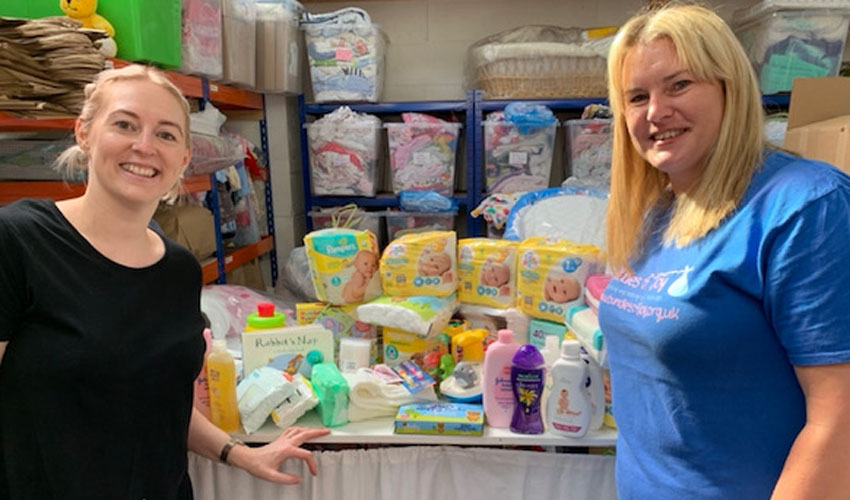 The Morrisons Foundation has donated £5,000 to Bundles of Joy. Based in Beverley the charity that helps vulnerable families with young children across the East Riding of Yorkshire.
Support from the Morrisons Foundation will help the charity respond to the huge increase in demand for their services. This demand has occurred as a result of the outbreak of the coronavirus pandemic.
The donation will provide essential child care items to families who may otherwise not be able to afford these.
Items that will be offered include toiletries, clothes, bottles, toys, mattresses and highchairs. While they will also offer safety gates to vulnerable families throughout the region.
Samantha Watson, Fundraising Coordinator was thrilled to receive the donation. She said;
"On behalf of Bundles of Joy, I would like to say a huge thank you for the £5,000 grant from the Morrisons Foundation."
"This amount will allow us to purchase items for families living in poverty due to COVID-19."
"During these uncertain times, a lot of people in our community need to turn to charities for help, and that's where we step in. This money will make a difference to hundreds of people."
Morrisons Foundation Extremely Happy To Help Charity Bundles of Joy
Joe Scargill, Morrisons Foundation Specialist said;
"I'm extremely happy we're able to provide this grant to Bundles of Joy."
"Families have had to cope with so much during this crisis. It's vitally important that our donation will go some way in easing that stress."
"Helping local charities is at the heart of what the Foundation is all about and I'm so happy that we can provide this grant."
The Morrisons Foundation was set up by Morrisons supermarket in 2015 to award grants for charity projects which help improve people's lives.
Since launching over £29 million has been donated to hundreds of charities across England, Scotland and Wales.
Charities are encouraged to visit www.morrisonsfoundation.com to find out how to apply for a grant.