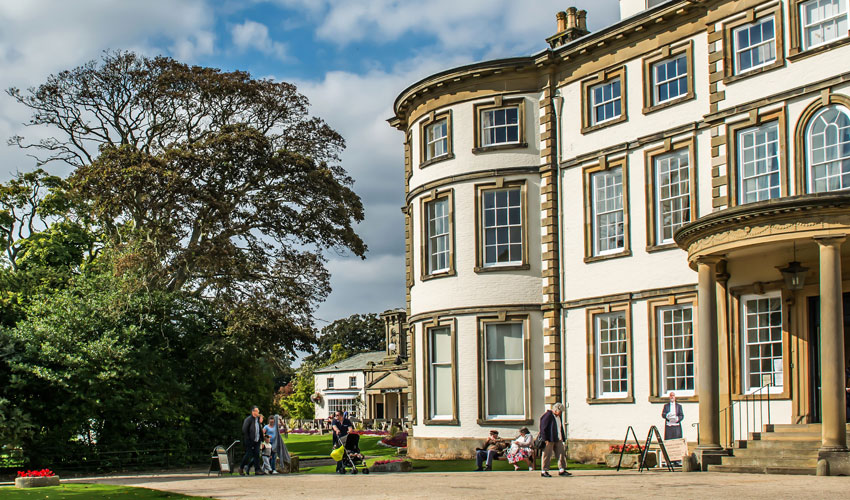 Sewerby Hall and Gardens has launched an expanded programme for education providers and learners of all ages, with a new section on its website to outline all the options available.
The venue prides itself on offering a great deal for learners, with two bookable indoor classrooms and The Orangery available for larger groups (of up to 70 students).
Schools, colleges, and family groups can explore the house, the gardens and the zoo, either by following self-guided tours using downloadable teaching packs, or they can arrange guided tours using worksheets, following trails, taking part in quizzes, talks, or handling items from the collections.
Workshops can be booked to bring the National Curriculum to life, covering subjects ranging from Upstairs Downstairs (life in an Edwardian country house); Prehistory; zoo workshops; Amy Johnson; or bespoke workshops can be arranged.
Between November and April, when the house is closed to the general public, it is possible to arrange immersive, costumed sessions for schools investigating how life used to be lived in an Edwardian country house.
In addition, talks and lectures can be arranged on a variety of subjects, and Families and Early Years Foundation Stage groups can take part in the Creative Families Award.
Little creatives aged between one and four can take part in the Award during their visit. They simply complete four tasks, either during one visit or spread over several days, and then they receive a certificate.
Education officer Robert Chester said:
"Education for all ages has always been a vital part of what we offer at Sewerby Hall and Gardens, and this expanded programme of activities and sessions, together with much easier access via the website, has certainly enhanced what we can provide."