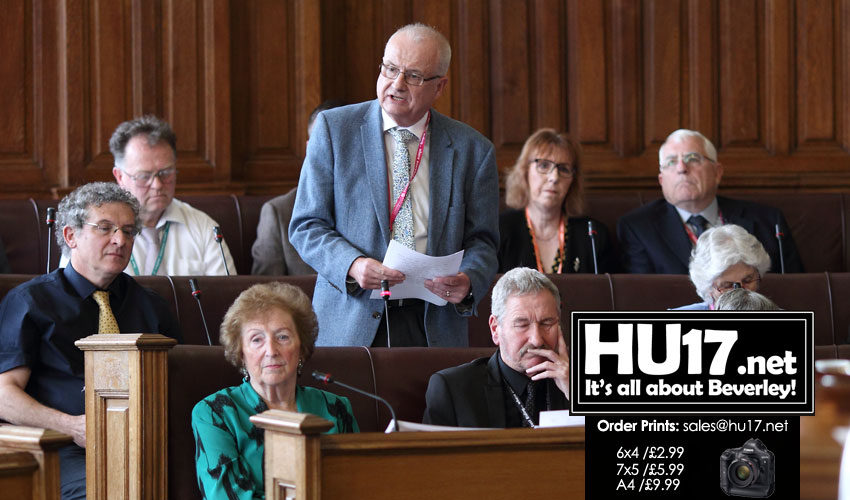 Liberal Democrat Councillors have described plans to introduce a new review panel complete with a £10K allowance as disgraceful.
They also voiced their dismay at it being forced through without meaningful debate. They have also questioned the need for an additional panel given the lack of activity by the current panels in place.
Councillors elected to East Riding of Yorkshire Council currently receive a basic allowance. While those who chair committees also get additional payments.
In a statement released, Cllr Denis Healy said;
"At East Riding of Yorkshire Full Council meeting on Wednesday, Conservative Councillors forced through a £10k extra allowance to Conservative Councillor Ben Weeks."
"They did this by shutting down any debate of their plans to create a third Review Panel Chairman."
"Councillor Ben Weeks already receives a basic allowance of £11,732. This will add an extra £10,000 to what he is paid out of council taxpayers' pockets."
"However he is still paid less than Conservative Group Leader, Councillor Burton, who receives £49,509 per annum from the public purse."
"It's a disgrace that there has been no report or justification for this increase."
New Review Panel Aims To Increase Capacity
The formation of the new panel was put forward at the meeting by the leader of the council Cllr Burton. In his statement, he said the new panel will create more capacity to 'fast track' issues.
The new panel will be made up of four Conservative, one Liberal Democrat and one Independent councillor.
Liberal Democrat Councillor, David Nolan also condemned the move. He said;
"East Riding residents certainly deserve answers as to why they are now paying £10k per annum without any debate. The Review Panels have two Chairmen already with each getting £10k per annum."
"They have only completed three Review Panels in the past two years. As a result of this, it is difficult to understand why they need a third Panel Chairman."