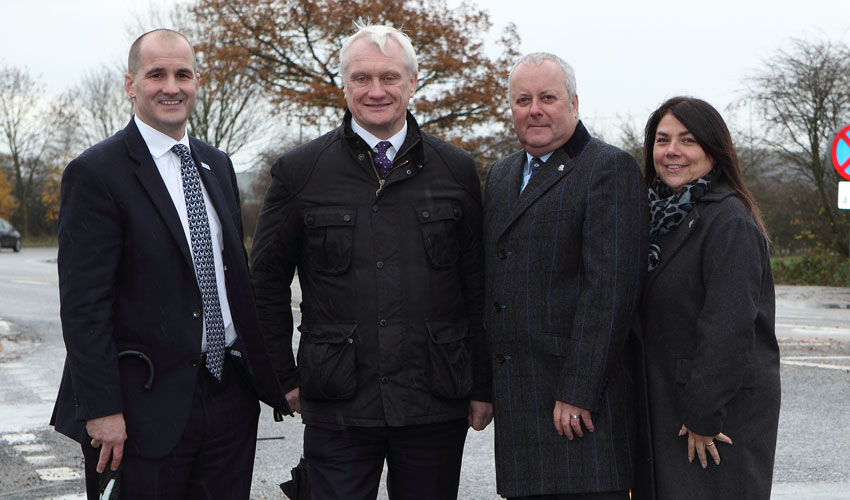 MP Graham Stuart has welcomed that new plans to upgrade the Jock's Lodge junction.
Once complete it will connect the A1079 and the A164 leading into Beverley. Plans of the proposed work are to be displayed at two public exhibitions later this month.
These events will be attended by representatives from East Riding Council's civil engineering team. They will be held on 24 and 25 February at Beverley Leisure Centre and also at the Laazat Hotel in Cottingham, respectively.
They will present an opportunity for residents and business owners to give their feedback on the proposals. These will then be included in a planning application due to be submitted in either March or April.
Graham has been involved in the campaign to improve the East Riding's busiest road intersection since 2012. This culminated in the council's formal bid to the Department for Transport for £40 million of funding in late 2017.
The MP wrote to and met with Government representatives including the Transport Secretary, the Roads Minister and the Northern Powerhouse Minister in order to highlight support for the local project.
Following this, the Government eventually confirmed the record funding in May 2018.
Commenting on the news Graham said;
"The roads which meet at Jock's Lodge carry about 50,000 cars between them every single day. That junction has unenviable notoriety for being both busy and dangerous.
"I know that the council's done what they can to improve it over the years, but the situation's still not great. That's why I wanted to see the major improvement works that are being put forward.
MP Wants Residents To Let Their Views Be Known About Jock's Lodge
"I recently requested an update from the council on how the plans were progressing, to see that these works are completed sooner rather than later. I was assured that outline designs for the scheme were almost complete.
"I'd strongly encourage locals to attend the exhibitions if possible. They'll be a good chance to make your views known to the council."
The scheme design for the Jock's Lodge improvement proposes a new roundabout on the A1079 that will be connected to Beverley by a new road linking it with the Lincoln Way roundabout to the north, and be joined to the A164 further south – near Coppleflat Lane. This will leave the A164 free for through traffic between Beverley and the Humber Bridge.
Subject to applications, works are expected to begin in late 2022 and take 2 years to complete.
The first public exhibition of the plans will take place from 10am-5pm on 24th February, and from 10am-7pm on 25th February. Proposals can also be viewed and commented on at the council's website.