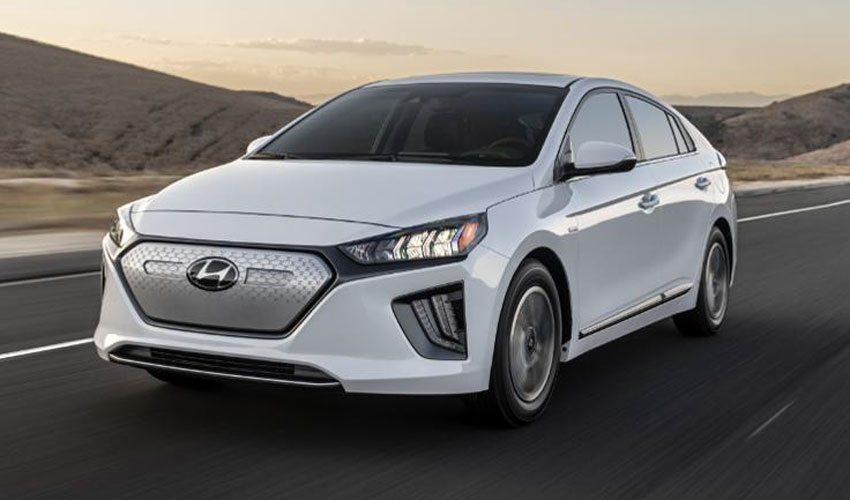 For those of us who drive to work, it's said that the average commuter spends just short of an hour getting to and from work each day. Generally speaking, annual commuting time is up 18 hours against a decade ago, meaning more of us are travelling further and longer for work.
With the work commute playing a fundamental part of our day around 250 days of the year, it makes sense that you'd want to make it as comfortable as possible.
For train and bus travellers, that might mean a good set of headphones and an enjoyable series of podcasts. For cyclists, a good bike that's light and comfortable to glide along on each day.
For drivers, the car we sit in for multiple weeks of the year matters. Especially where a busy commute is concerned, you want comfort, economy and reliability to ensure the drive goes smoothly. With that in mind, we've come up with five top commuter cars for 2020 – just in case you were thinking about an upgrade.
Ford Fiesta
Where else to start but the UK's longstanding bestseller. Nearly 45 years in the making, the latest Fiesta still delivers as one of Ford's best cars – a simple and traditional hatchback (or supermini, as it's now known) that offers good looks, a refined build and a great overall package that warrants its place at the top of the sales charts.
The latest version boasts a heavily revamped cabin and driver assistance technology, with gadgetry to match its closest rivals in the market. Nifty little touches like the 'Quickclear' heated windscreen will save you valuable time on a morning, while mileage sits at around 65mpg across all Ecoboost models.
Toyota Prius
It'd be silly not to include the true poster boy of the hybrid car movement in a list of cars designed for a good commute. Once seemingly a standalone hybrid in a world of combustion engine cars, the Prius now has 1.5 million sales to its name worldwide and has inspired a litany of high-profile hybrid and electric rivals over the last ten years or so.
Today's Prius offers staggering urban economy – up to 94.1mpg with only 70g/km of CO2 produced. Its styling is distinctive, and perhaps not for everyone, but it remains an easy-driving, economical option for daily use.
Honda Civic
Despite another classic and one of the brand's more recognisable and longstanding names, the Honda Civic is perhaps a more under the radar choice than it has been in the past. With the likes of the Ford Focus, VW Golf and Mercedes A-Class out there, the bigger side of the hatchback market is crowded with good choices. The Civic, however, is the epitome of a Honda creation – and Honda always makes good cars.
The latest model will give you 80.1mpg in perfect conditions, more likely around 65mpg in the real world. Wider, longer and lower than previous editions, the Civic has always been a joy to drive. Its racier brother, the Type R is generally considered one of the best hot hatches built in recent memory, but you'd be spending an arm and a leg on fuel if you used one for your daily commute.
Kia Ceed
It doesn't seem too long ago that Kia arrived in the UK market as a purveyor of ridiculously cheap cars. They are, to some extent, still that, as you'll be hard-pressed to find cheaper new cars on the market, but the Kia of today is no longer a strictly budget brand. The price tags may be low, but the build quality of their expansive range is remarkably good, creating exceptional value for new buyers.
Of the Kia family, the Ceed is probably one of the most recognisable names they have. The brand's flagship hatchback and particularly popular in Northern Ireland, the latest version is refined, well-styled and just about as good as many of its much pricier rivals.
Hyundai Ioniq
If you didn't know, Kia is the sister company of Hyundai. Together the two brands are the dominant force of the Korean automotive industry and are set to be a global player for many years to come. Hyundai's relatively new hybrid, the Ioniq, is widely regarded as one of the best budget hybrids available, and a worthy rival to the Toyota Prius.
Hyundai claims you can get 83.1mpg from the Ioniq, plus it's around £3,000 cheaper than the Prius new with a better benefit in kind rating, too. Its styling is probably more universally friendly as well, making it a fine commuter option on all fronts.
Getting to work is a necessity most of us wish we didn't have in our lives, but there's no reason not to make the daily commute as pleasant as possible. If you are considering a new car and want one that will make the traffic jams a little less frustrating, the five options above all offer stylish, comfy and pocket-friendly solutions.