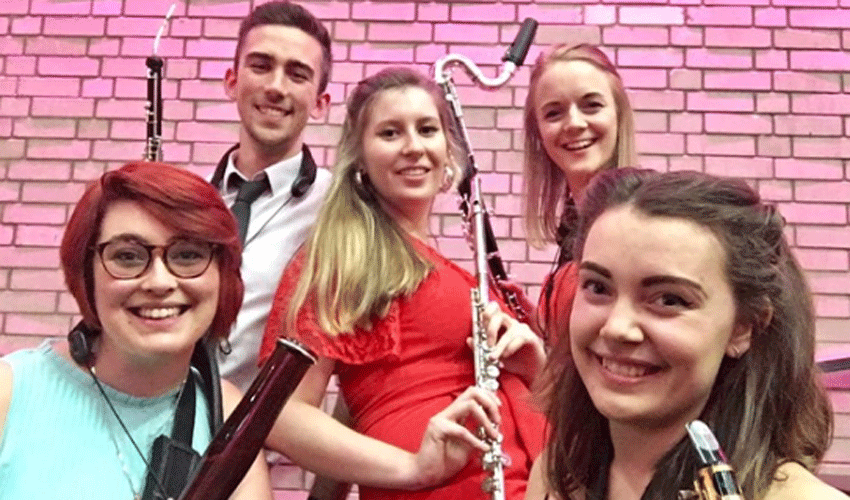 There will be a chance to come along to a musical afternoon with Chameleon at the Toll Gavel United Church, Beverley, on Thursday, 6 February at 2pm.
Chameleon is a multi-instrumental woodwind quartet, exploring a varied programme of folk, classical and twentieth-century music.
Featuring 14 woodwind instruments, the audience will watch Chameleon make quick instrument changes, showcasing the woodwind family with an exciting afternoon of music.
Chameleon is a group of multi-instrumentalists who all met at the Royal Northern College of Music in Manchester. The group is based on a traditional wind quintet, replacing French horn with a saxophone.
Each member is a specialist on one instrument (flute, oboe, clarinet, bassoon and saxophone), and doubles on one or two of the others.
Members of Chameleon are very proud of their ability to do their own arranging. As there was no music written for this unique ensemble, the group have arranged their own music and have recently started working with composers to create new works.
Since forming in 2016, they have had multiple competition success, winning the Brodsky Prize (2018),the Trevor Wye Woodwind Prize (2017), the June Emerson Launchpad Prize (RNCM 2017) and both the Audience Prize and a special commendation at the Chris Rowland Chamber Music Prize (2017)
Tickets cost: Adults £15, Concessions £13; all children under 16 FREE with full paying adult; additional children £6 and are available from Beverley Library or call 01262 678258 or visit bridspa.com