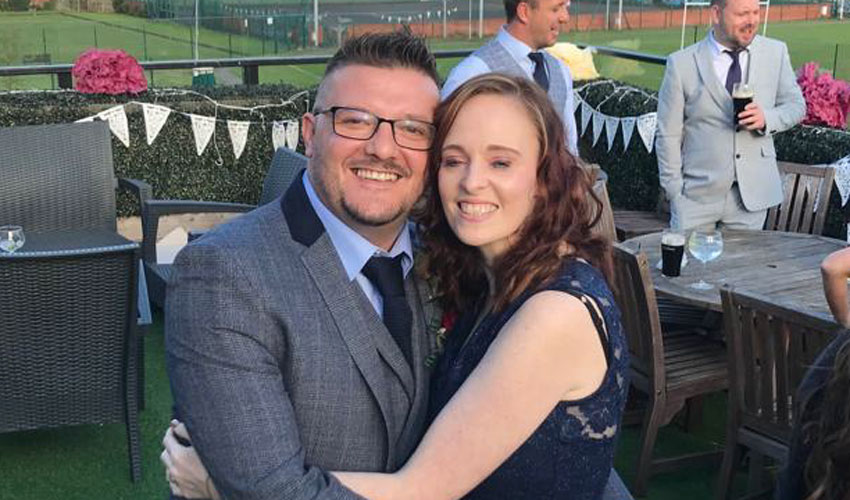 Thirty-one year old Zoe Sargent's life was turned upside down in January when she was diagnosed with stage three cervical cancer.
Despite the incredibly difficult time that Zoe and her family have been through, Zoe is now on the road to recovery thanks to the dedication and skill of surgeons, doctors, nurses and all the other incredible staff members from Ward 30 at Castle Hill Hospital. Zoe is now looking well and has even returned to work as she starts to get her life back on track.
As a thank you to everyone on Ward 30, Zoe and her family are hosting a fantastic night of 60s live music. Playing at the gig will be Silhouette; a six-piece band who will be playing some familiar and toe-tapping classics from the 1960s.
From beautiful ballads to rousing rock numbers and featuring hits from The Beatles, Dusty Springfield, Cliff Richard, Frankie Valli, Cilla Black, The Rolling Stones and that's just to name a few.
They'll be joined by Zoe's fiancé, Jimmy and his band The Bugalugs. They are a group of friends who have been professional musicians since they were teenagers.
It was a chance opportunity and favour for Jimmy's 40th birthday that they all came together to have fun and play the music they enjoyed rather than the standard hits that many bands stick to. They quickly realised that they had something special and far more than they anticipated.
They knew they couldn't just leave it to that one-off gig and so The Bugalugs were born and are now performing and making the night a party wherever they play.
The fundraising gig is taking place from 7:30pm on Saturday 30 November at the Masonic Hall, Beverley, HU17 0DY.
Tickets are available for £10 from Bev Ross on 07940 420902 or Carol 07776 150900.
All funds raised on the evening will go towards supporting the hospital's charity, WISHH, to make a difference to all staff, patients and loved ones at Ward 30 in the Queen's Centre at Castle Hill Hospital.