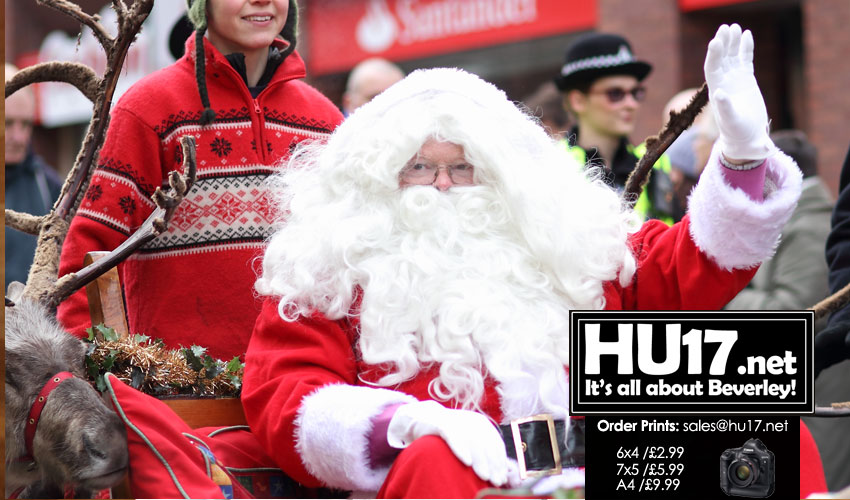 One of the leading Christmas market events in the UK returns to Beverley on Sunday, 8 December with The Beverley Festival of Christmas 2019.
The festival will light up the historic market town for its 24th year, promising a vast array of seasonal stalls and three Victorian markets from 10am-4pm on this special festive day, with the traditional parade leading its way from Wednesday Market to Saturday Market at 10am.
A staggering 60,000 visitors made the trip to the one-day event last year, with over 80 coach trips travelling from all corners of the UK to experience fine Christmas food, drink and arts and crafts.
As ever, there will be plenty of fun things for both adults and children alike, from live music, dancing and carols, to face painting, traditional Victorian fairground rides and the chance to get a picture with Santa.
Councillor Shaun Horton, the portfolio holder for tourism, culture and leisure at East Riding of Yorkshire Council, said: "The Beverley Festival of Christmas is a real highlight in our calendar – and 2019 will be no different.
"Year on year it is a hugely popular event, not only for traders and producers but for the thousands of visitors who enjoy over 120 festive stalls and the traditional Victorian markets."
Hotel Will Be Proudly Supporting Festival of Christmas 2019
The Beverley Arms Hotel will be proudly supporting the festival for the first time this year.
The hotel, which is part of the House of Daniel Thwaites collective, re-opened in July 2018 has undergone a two-year, £6.5m renovation project.
Just months after opening its doors, the Beverley Arms was named in the Top Ten British Hotels of the Year by The Times for its luxurious furnishings and striking design.
Chantell Dickinson, general manager of the Beverley Arms Hotel, said: "It's an honour for the Beverley Arms to be the official sponsor of the Festival of Christmas. We're incredibly thankful to the local community who supported the renovation project and continue to support the business, enabling us to re-establish the Beverley Arms as a focal point for the town.
"Last Christmas we watched the festivities from the side-lines, but for 2019 we're excited to be a part of this long-standing event, and one that Beverley is incredibly proud of."