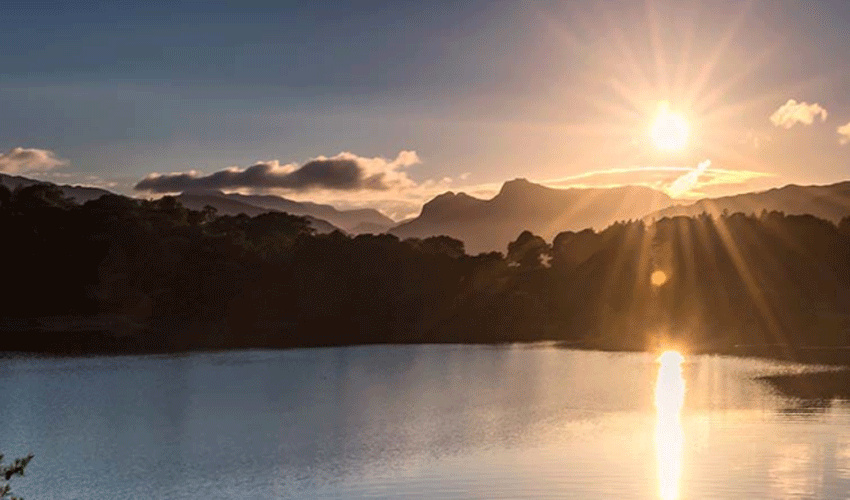 Residents in Beverley and East Yorkshire have revealed their top sites across the UK in a new survey released.
The research, commissioned by Specsavers, asked more than 2000 adults to rank their favourite visions across the country, and those in the region picked Lake Windermere as their favourite.
Following closely behind was Snowdon and York Minster showing that there is a real synergy for regional heritage, the great outdoors and natural wonders.
As well as the top UK destinations, the survey highlighted other sights that those in the region found amazing. These included witnessing their child being born and a natural wonder.
But despite 100 per cent of those surveyed saying it is important to get their eyes checked, 23 per cent did confess that they don't get their eyes checked often enough because they view it as an unnecessary expense or that they simply forgot to keep on top of regular testing.
There are currently 1,758,000 people living with sight loss across England. However, as half of sight loss is avoidable, the survey aims to highlight the importance of our vision and why we should not take it for granted.
That is why this National Eye Health Week, Specsavers in York is raising the importance of regular eye tests, and is asking people to imagine what their life would be like with impaired vision.
Paul Hurdley, regional chair at Specsavers across Yorkshire and the Humber, said;
"Half of all sight loss is avoidable with early detection, but despite this, many people in across Hull are not taking the necessary steps to put eye health at the top of their agenda. The research gathered today shows many people are forgetting to have a check or simply aren't making it a priority, but we're aiming to change this."
"Having your eyes tested does not just check for changes in vision but can help prevent sight loss through early detection of conditions and even spot other health concerns such as high blood pressure and diabetes. Everyone should take advantage of the latest innovations available in stores, such as our Optical coherence tomography (OCT) machines commonly found in hospitals, that looks at eye health in fantastic detail."
To help people imagine what their vision could look like through different eye conditions, Specsavers has also launched an augmented reality (AR) filter on social media.
The filter which is across both Specsavers' Facebook and Instagram accounts, can be applied to users images, to give an impression of common eye conditions such as glaucoma, macular degeneration, diabetic retinopathy and cataract.
Your eyes can reveal a lot about your health so it's really important to have regular eye tests – once every two years, or more often if recommended by your optometrist.