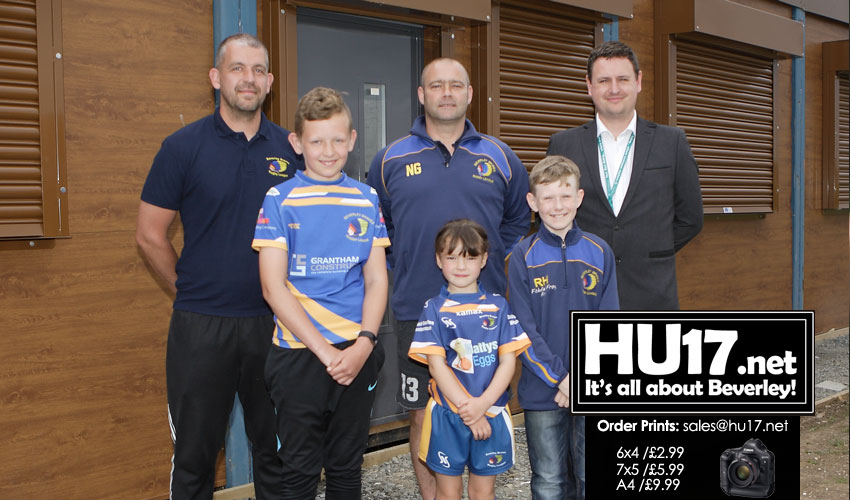 Beverley Braves Rugby League Club is set to officially open at its new home on Thurlow Avenue, Molescroft on Saturday, 7 September.
The opening comes after completing the works funded by East Riding of Yorkshire Council as part of Commuted Sums. They also gained funding from Inspired Facilities.
The Rugby Football League Club is a community club and currently has 150 children registered from the Beverley area.
Beverley Braves club committee, coaches and everyone involved in the club are volunteers are thrilled with the move.
Neil Gay, Chairperson of Beverley Braves Rugby League Club, said;
"Beverley Braves will be forever grateful to East Riding of Yorkshire Council for the support they have given and continue to give."
"The facility they have contributed to will help provide a base for the young people of Beverley to play Rugby League, remain healthy, build relationships and learn life skills, and we will work even harder at the Braves to help the children achieve this."
In total, the club was awarded £144,000.00 from Commuted Sums, collected from nearby housing developments. Also, the club received £75,000 from Inspired Facilities and have also raised £55,600.00.
This has allowed the club to move from their previous location at Longcroft School to the new site on Thurlow Avenue. They have constructed a new changing room and also a clubhouse for the club to have as a "home".
Beverley Braves New Home Welcomed By Local Cllr David Boynton
Cllr David Boynton who has long supported the Beverley Braves and their move to Thurlow Avenue, he said;
"One of the big criticisms in Molescroft and Beverley is the lack of infrastructure for youth in the area. The youth clubs I used to attend as a kid in Beverley are closed and gone. We have also lost a lot of sports teams."
"This facility will help keep the youth off the streets and keep them active. Rugby provides discipline and training, it is not just a sport. It provides a grounding for shaping well-rounded individuals so I am pleased to see a development like this coming up."
"If residents have any problems with what is happening then as their local councillor I want to hear about it. My role as a councillor is to act as a go-between and help iron out any issues so we can all move forward happily."