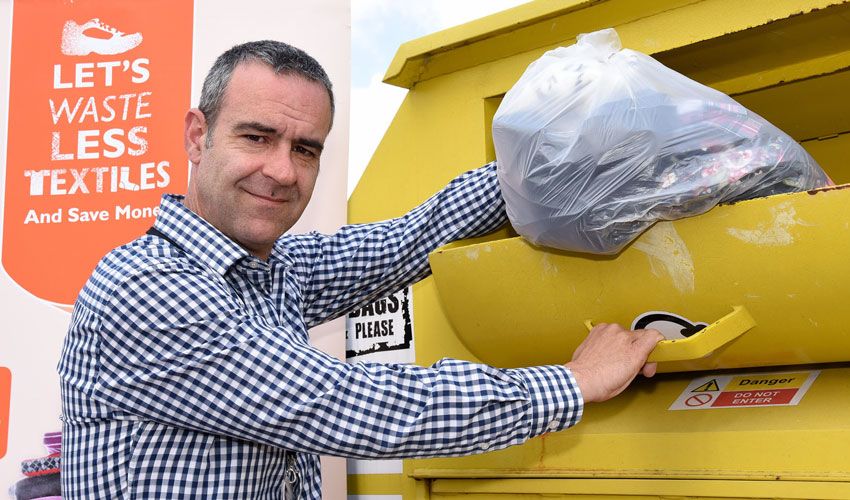 Residents in Beverley, Hornsea and Tickton are being encouraged to join a summer campaign to boost the recycling of clothes, bedding, shoes and other textiles.
Waste and recycling officers at East Riding of Yorkshire Council are holding a series of textile collection events, inviting residents to bring along their old duvets, sheets, towels, clothes and shoes so they can be recycled and disposed of properly.
The next collection events will be held on Wednesday 28 August in Beverley, Hornsea and Tickton at different locations during the day. Just lookout for the council recycling van!
The aim is to encourage residents not to place any textiles in their household bins, as they can't be recycled that way.
Currently, in the East Riding, textiles make up 8% of the waste put in blue bins and 6.5% of waste put in green bins.
Instead, residents are asked to take them to clothing banks, charity shops and household waste recycling sites (tips).
Councillor Chris Matthews, the council's portfolio holder for strategic management, said:
"We would like residents' help in keeping clothing and bedding out of household bins and into recycling banks and charity shops.
"Residents in the East Riding are the best recyclers in the country so I hope they will support our campaign and help us recycle even more textiles."
The waste and recycling officers will be at the following locations on Wednesday 28 August – just look out for the recycling van:
• 10am-10.30am – Hornsea, Morrow Avenue car park
• 11am-11.30am – Tickton, Main Street, near the village shop/Post Office
• Noon-12.30pm – Beverley, Goths Lane
• 15pm-1.45pm – Beverley, Riding Fields Square, off Thompson Avenue
• 2pm-2.30pm – Beverley, Lincoln Way, near the shops
The waste and recycling officers will donate some of the collected duvets, blankets and towels to local charities.
If any local charities or organisations are collecting these items please contact the council's waste and recycling officers at wastewatchers@eastriding.gov.uk
To find your nearest recycling sites visit www.eastriding.gov.uk/recycling