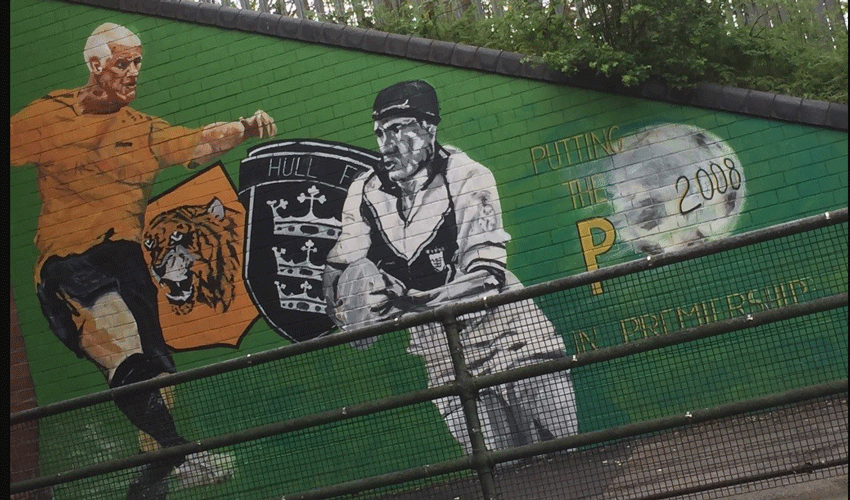 New artworks celebrating Hull have been created to liven up an area around a city railway bridge.
The murals in Chanterlands Avenue were produced over the summer after artist Andy Pea and pupils from Thoresby Primary School were tasked by ward councillors to create an enchanting gateway to the avenue.
Andy has spent the past few months collaborating with pupils to create an enchanting visual experience inspired by their ideas.
The "Enchanterlands Avenue" project was born in a bid to illuminate the area around the bridge.
As a group, they designed four individually themed murals to decorate the area. The first is a celebration of Hull, its architecture and statues.
The second is a Blue Planet wall embracing Hull's strong links to the sea and The Deep, one of its top attractions.
The third mural celebrates Hull's sporting pride at the KCOM Stadium, the home of Hull FC and Hull City – with a nod to Dean Windass's Premier League qualifying goal.
And the fourth saw inspiration taken from the Chanterlands Avenue's faded "ghost signs" to create a mural of student's notes, quotes and positive affirmations.
The work has been commissioned by ward councillors and supported by Ellis Mudd of Crown Paints and Kathrine Batch of Sewells On The Go.
Councillor Marjorie Brabazon, chair of the Wyke Area Committee, said: "The Chanterlands bridge project was born when the idea came from traders and residents back in early 2017, particularly Colin Livett, a resident who has since sadly passed away.
"I would like to give many thanks to Thoresby Primary School and officers at Hull City Council for supporting the project and for the great work created by Andy Pea."
Andy said: "The school and I decided to create an open-air gallery, selecting different themes from their artwork then treating each wall as an individual canvas, using different styles of painting to create debate and discussion among the public. This is where the concept of 'Enchanterlands Avenue' was born.
"It is always an honour to be asked to represent the community with my work. I think it has been a great idea to create this gateway to the avenue."