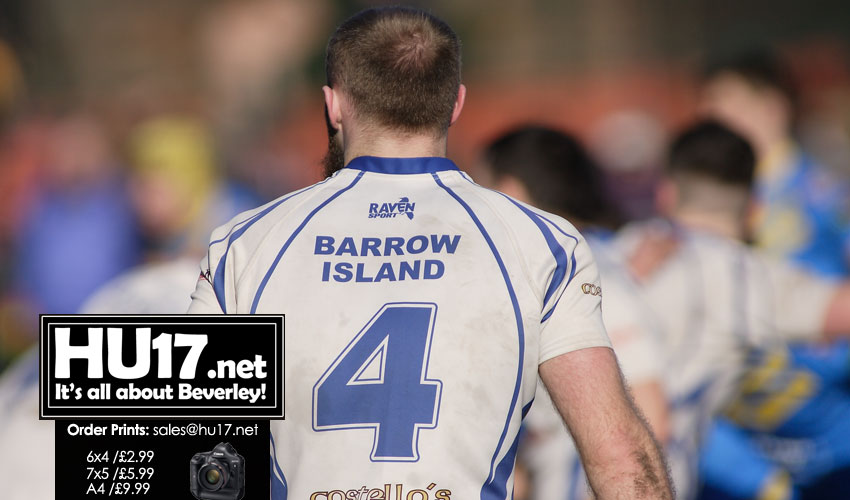 Beverley ARLFC went toe to toe with their Cumbrian hosts for 65 minutes but just ran out of steam in the closing minutes.
Up until then, particularly in the first half, an upset against the still promotion-chasing home side looked likely as they led 14-4 at the break and were still 14-10 up deep into the second half.
Club pride was at stake after a run of 4 successive and a number of players stepped up to the plate when it was badly needed.
Man of the match Alex Calvert, Alex Starling, and Kingsley Okra-Overton punched the biggest holes in the home side defence and if ever clean breaks were going to happen it looked like it would come from this source. Mid-field inspiration was also added from Lewis Poskitt and Bobby Howdle.
Beverley took the lead after 7 minutes when a break from Lewis Poskitt saw him use then slope of the pitch to good effect to kick ahead and Josh Poskitt followed up to touch down.
The conversion was not added and the ball was knocked on from the re-start kick close to the visitor's line.
Barrow Island side soon took advantage of the territory and Adam Nicholson crossed wide out to level the scores as the conversion was missed.
Beverley again pressed and turned down a couple of shots at goal when they were awarded penalties. The decisions proved to be the right ones as Bobby Howdle sneaked over from dummy half. The extras were added from Josh Poskitt for a 10-4 lead.
Beverley continued to look the better of the 2 sides and the home side showed their frustration as they conceded a number of penalties. Two of these were converted by Josh Poskitt to stretch the lead to 14-4. However, shortly before the break, Beverley were reduced to 12 men when Jordan Precious was sin-binned.
Early in the second half, the pressure of defending repeat sets a man short did tell. Carl McBain crossed 3 minutes in converted by Sam Jones. The scores then remained at 14-10 for some time as the match became an absorbing arm-wrestle. Barrow Island enjoyed more territory as they forced line drop-outs and made Beverley work overtime in defence.
Fifteen minutes from time Barrow struck a crucial blow when Adam Nicholson crossed for his second try. It was a cruel blow for the effort and camaraderie that Beverley had shown. Further scores soon followed for Josh Bannem and a second for Carl McBain. All were converted by Sam Jones for a 28-14 lead.
On the stroke of full-time, Bobby Howdle added a consolation score again from dummy half. Beverley are now not in action until August 31st when they face Shaw Cross in the final league game of the campaign as they look to sign off on a high note.