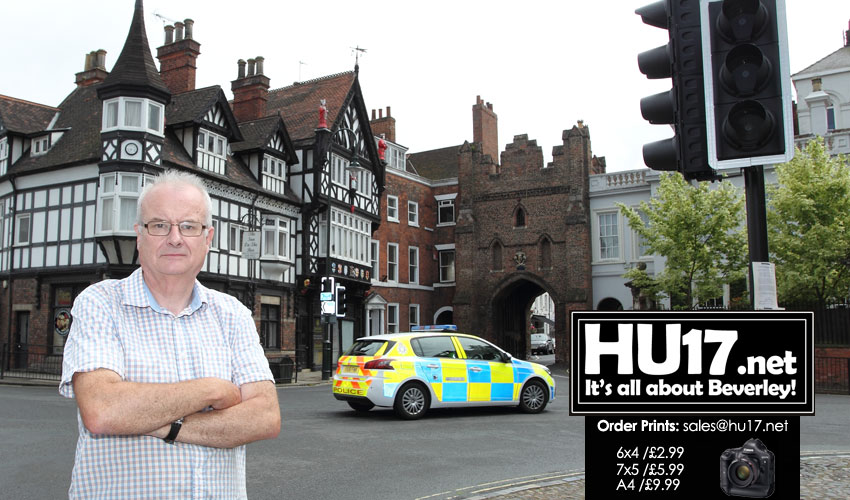 Issues surrounding the outage of the North Bar Traffic Signals has been attributed to a faulty switch.
Cllr Denis Healy took on the issue after he received a number of complaints from local residents. Since taking on the issue he has been given a response from the council with regard to the issue.
In a statement issued to the Cllr Healy, ERYC said;
'My team share your concerns and disappointments regarding these failures and have been working together with the contractor to resolve this intermittent problem.'
'Siemens, having attended and reset the system on a number of occasions over the weekend, worked on the system and feel that they have identified a fault with one of the "green man" push buttons.'
'This was disconnected and all appears well with regard to the operation of the signals. They are attending today to establish the exact problem and to rectify accordingly.'
'The system being used is not a new system and has been used previously nationwide as well as in this authority without the issues that this site, unfortunately, has suffered and as such there should be no such similar issues at the other signal sites being upgraded throughout the authority.'
Cllr Still Waiting For Response From Police Over Signals Failure
Cllr Healy is still awaiting a response from Humberside Police. This is as a result of concerns he raised over safety issues and the police not intervening.
Motorists have faced a difficult time last week when the traffic signals at the junction failed three times in less than a week.
During the outrage motorists, cyclists and pedestrians were left to run the gauntlet. Having witnessed the problem first hand Cllr Healy raised his concerns.
At the time he said he witnessed some very dangerous vehicle movements. While he also added pedestrians were being put at risk.
The traffic signals at the junction were replaced as part of an ongoing project to improve efficiency. The same system is currently being installed in other locations around the town.