It's East Yorkshire's hottest summer day out, but stylish racegoers at Flemingate Ladies Day will have one eye on Christmas this year.
Beverley Racecourse has teamed up with Humberside Airport to award the winner of the coveted Most Stylish Lady competition an unforgettable weekend at the Christmas Markets of Cologne, one of the world's most magical festive experiences.
The prestigious raceday, presented in partnership with Beverley's Flemingate centre, returns on August 14 with all the glitz, glamour and celebrity stardust that has makes it the most anticipated event in the region's social calendar.
Staff at the Westwood venue have revealed this year's hosts, judges and prizes as they prepare for what is expected to be the most exciting Ladies Day yet.
Leading the way will be Alex and Ellie, the popular presenters of the morning show on Viking FM, the official media partner for Ladies Day. The DJ duo will be playing the biggest tunes of the summer throughout the day. They will also host the Flemingate Most Stylish competition, sponsored by Humberside Airport.
They will be joined in the beautiful English-rose themed marquee by the competition judges. Lee Wardell, founder of VERB fashion store and fashion expert Mandy Buchanan. Previous champion Julie Short will choose the winning lady and the best-dressed man.
A mystery celebrity will also be joining in the fun, although the racecourse team are keeping their name under wraps for now.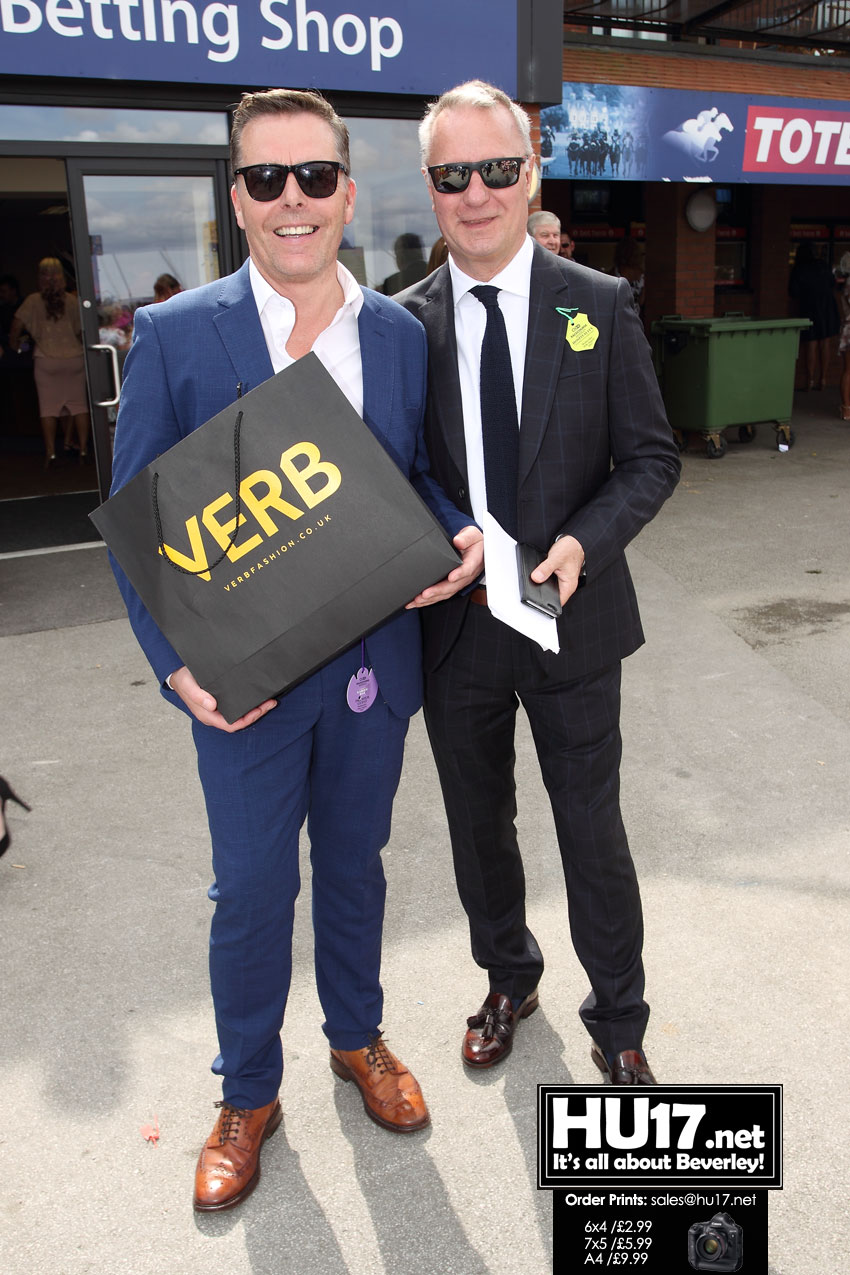 Ladies Day Celebrity Being Kept A Closely Guarded Secret
Chief Executive Sally Iggulden said;
"We're keeping the celebrity's name close to our chests. We know they're really excited about meeting their many fans at this year's Flemingate Ladies Day.
"We're also delighted to welcome Alex and Ellie, from our media partner Viking FM. They will be bringing a fresh vibe to this year's event and we can't wait to hear their playlist for the big day.
"Humberside Airport has once again provided a fantastic prize for the Most Stylish Lady. We're always impressed by how many wonderful outfits we see on Ladies Day, and we're sure the prospect of winning a truly unforgettable Christmas trip to Cologne will spur on our racegoers to do their very best to be winners in the fashion stakes.
"We want this to be one of the best afternoons you'll spend with your friends this year, whether that's by enjoying a laid-back picnic in the Course Enclosure, or experiencing the glamour and vibrancy of the Premier Enclosure. It really is the social event of the summer."
Most Stylish Lady Will Enjoy An Overseas Trip
The winning lady in the Flemingate Most Stylish competition will enjoy a weekend for two to the Christmas Markets of Cologne.
The prize will include a private flight experience from Humberside Airport. It will include complimentary parking and a luxury breakfast. Refreshments onboard the flight and two nights' accommodation complete the prize.
Last year's best-dressed lady, Liz Hallett, a retired district nurse from Tickton, near Beverley, wore a dress from InWear and accessories from local independent traders.
While the most stylish man, 22-year-old Sam Sharp, bought his suit from VERB at Flemingate. He was surprised to win after being entered by his friends.
Sam was rewarded with a watch from jeweller Guest and Philips worth £500. A similar prize is expected to be offered in the men's category this year.
Sally added;
"It goes to show that it's a very open competition. The judges may pick you out even if you're not expecting to win."
"It's great fun as well, so enjoy getting that outfit just right and don't forget to enter!"
This is the third year of the racecourse's partnership with Flemingate for the hugely-popular Ladies Day meeting.
Flemingate Centre Manager Graham Tait said: "We're very proud to once again support the Beverley Racecourse team in creating a day to remember.
"We're now heading into the summer months when thoughts turn to the area's social highlight of the season. This is undoubtedly Ladies Day.
"It promises to be an amazing occasion. The fantastic prizes as an added incentive for fashion-conscious racegoers to turn on the style."
Beverley Racecourse is renowned for its award-winning raceday experience. It offers an unbeatable combination of socialising, sport and first-class hospitality.
Flemingate Ladies Day is the best-attended meeting in Beverley's busy calendar and last year attracted a crowd of 12,000. With a similar number expected this year, racegoers are being encouraged to book early.
Gates for Flemingate Ladies Day will open at 11.30am with the last race at 5.30pm (times to be confirmed). For more information, or to book tickets, visit www.beverley-racecourse.co.uk/event/flemingate-ladies-day or call 01482 867488.