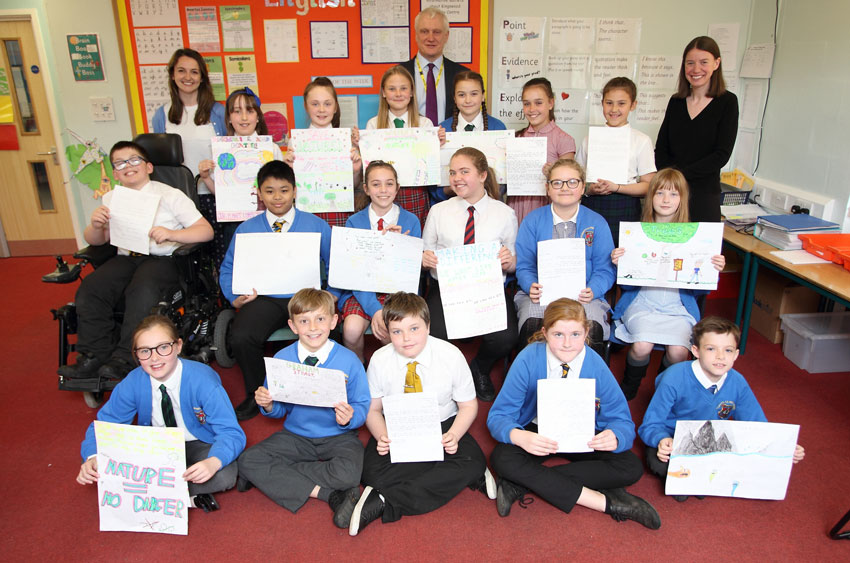 Climate Change was the topic of the day for MP Graham Stuart as he was given a grilling by local children.
The MP for Beverley and Holderness visited St Mary's Primary School. While there he learned about the work they are doing with regard to climate change.
During his visit, he faced some tough questions from the pupils. They quizzed him on everything from packaging to the types of cars people are driving.
Mr Stuart said;
"It was a great pleasure to visit St Mary's Church of England Primary School. The Year 6 pupils have been working hard to produce climate change campaigns, Their presentations really were impressive."
"Not only was I struck by how informed they were about the impact of human activity on the environment. It was also inspiring to see local children so determined to better the world for all living things."
The MP says he was a strong supporter of the Government's decision to make climate change a part of schools curriculum.
He also added that by doing this the knowledge enables children to make informed judgements.
Mr Stuart also highlighted the work being done by organisations like Hope for the Future. He feels their efforts are bringing to life what children are learning while engaging them in a topic that will affect their futures.
MP Praises Students For The Enthusiasm Showed With Regard To Climate Change
Commenting on the pupils Mr Stuart said;
"The pupils' enthusiasm was especially evident in the Q&A. They were curious about the different ways I'm able to influence climate change action. Whether through my Parliamentary activity as an MP or through my role promoting Britain's clean energy across the world as a Trade Minister."
"I enjoyed discussing the way that businesses, politicians and citizens must work together to tackle climate change. It is important children understand the different ways they can contribute to this issue."
"Today, they are participating in climate change workshops. But in the future, they will be the innovators, leaders and individuals that through their choices and involvement drive the solution."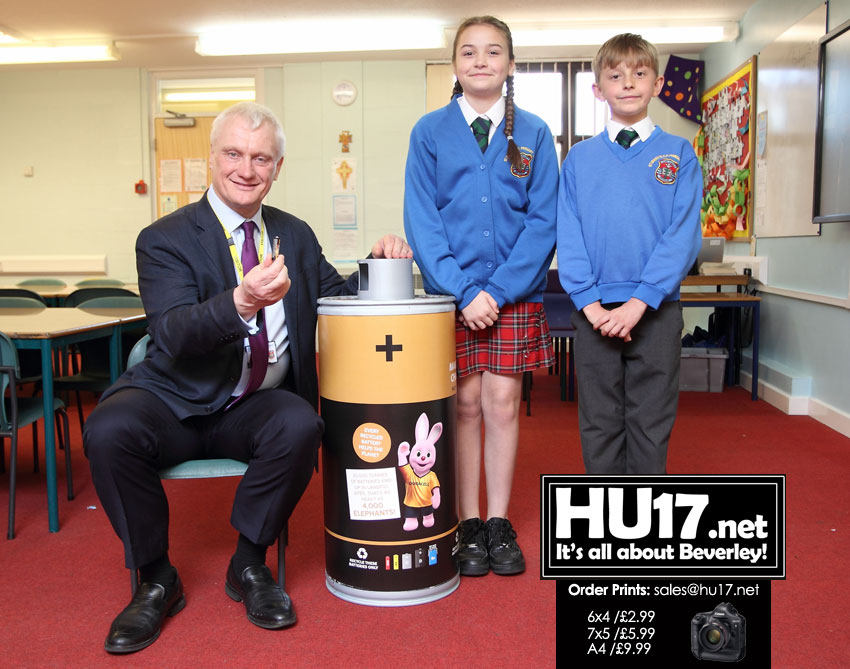 While at the school the MP also learned about their ongoing campaign to collect old batteries. The school has teamed up local businesses to recycle as many dead batteries as possible.
Their involvement is yet another example of how the school is committed to doing all they can to help the environment.