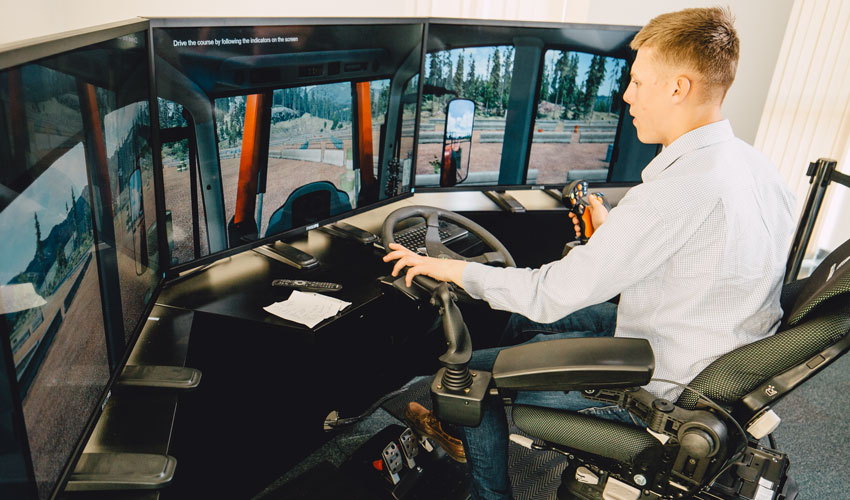 Bishop Burton College will become a new centre of excellence for high levels skills training in the region following a multi-million-pound investment.
The college will work with seven other further education colleges and two universities to develop the Yorkshire and Humber Institute of Technology (IoT).
It will be one of a number of IoTs nationally, which are being funded by the Department of Education and are designed to increase higher level technical skills for employers.
Bishop Burton will benefit from a capital investment of circa £2m, which will be spent on a new training facility at its campus, near Beverley, as well as related technology to help train East Yorkshire's current and future agricultural workforce.
It will deliver new courses in precision agriculture to ensure students learn the skills needed for successful careers in modern farming.
Bill Meredith, Chief Executive and Principal of Bishop Burton College, said: "This is wonderful news. The college is already the home of land-based education and training in the region but this new investment will take that to a new level.
"It will give us the opportunity to deliver programmes of study using the latest cutting-edge technology to produce a highly skilled workforce. This will have a really positive impact on the economy.
"I'd like to thank all our partner organisations that have helped make this happen."
The Yorkshire and Humber IoT will bring a total investment of circa £10million of capital funding into the region for partners to invest in industry-standard equipment and provide higher level technical training.
This training boost will enhance employment opportunities for students and ensure there are highly qualified employees for the region's businesses.
Bishop Burton will partner with York College, Askham Bryan College, Craven College, East Riding College, Grimsby Institute of Further and Higher Education, Selby College, the University of Hull and the University of York St John.
The joint bid to become an IoT received significant levels of employer support, which was instrumental in its success. Companies including VISR, CATCH, Skipton Building Society, GB Recruitment and ENGIE Fabricom recognised the need for investment in education to address their wider skills shortages.
All have been signed up as employer partners to be involved in designing the curriculum, supported by research from the universities. These employers will be part of the governance of the IoT to ensure continued collaboration and long-term benefits for the region.
Mr Meredith added: "It is important that employers have been involved in this process. It means we will be able to address any skills gaps that exist, whilst giving students the opportunity to launch exciting and rewarding careers."