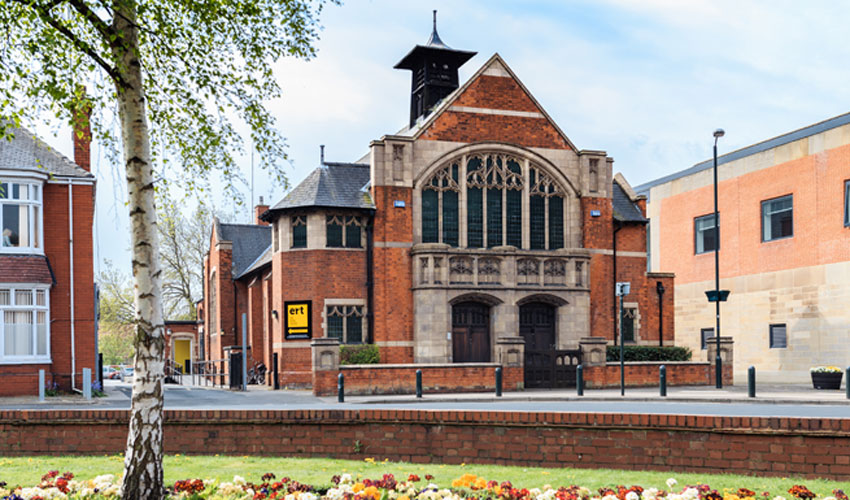 Goodnight Mister Tom will be coming to the East Riding Theatre this Christmas.
David Wood's adaptation of Michelle Margorian's moving wartime classic tells the story of a young boy who is evacuated during the war.
Goodnight Mister Tom is a classic book that was also made into an award-winning film.
Jake Smith returns to East Riding Theatre after directing last year's show and says he is delighted to be back. He said;
"I am delighted to return to East Riding Theatre to direct another powerful story of friendship and community."
"After last year's production of It's a Wonderful Life, Goodnight Mister Tom follows on with the theme of what Christmas is truly about."
"In this reclaimed, reinvented and actor-musician fused production, we will breathe new life into this classic story."
"It will bring generations together over the festive season. Michelle Magorian's tale is wonderfully uplifting. It will make you, laugh, cry and also bring warmth to your heart."
The eleven-strong cast features Roger Alborough. While local school children Benjamin Ainsworth and Joe Dawson will share the role of William Beech.
Goodnight Mister Tom Will Appeal To Adults and Children
Adrian Rawlins, artistic director at East Riding Theatre, said;
"Goodnight Mister Tom is one of those rare stories that appeal wholeheartedly to both children and adults."
"I imagine all of us at some point have felt a little lost and lonely. So it's not difficult to hook into and root for both Mr Tom and Willie Beech as they struggle with their new lives after being thrown together by the drastic circumstances of the Second World War."
"Of course being a Christmas show there is plenty to laugh and sing about. Goodnight Mister Tom is populated with wonderful, colourful characters who will have you laughing your socks off."
"I'm delighted to have Jake Smith directing again. If you enjoyed it's a Wonderful Life you know you're in for another fantastic ERT Christmas treat."
Goodnight Mister Tom will be on at East Riding Theatre from 13 December until 6 January 2019. Tickets for the show can be purchased by calling 01482 874050 or online.