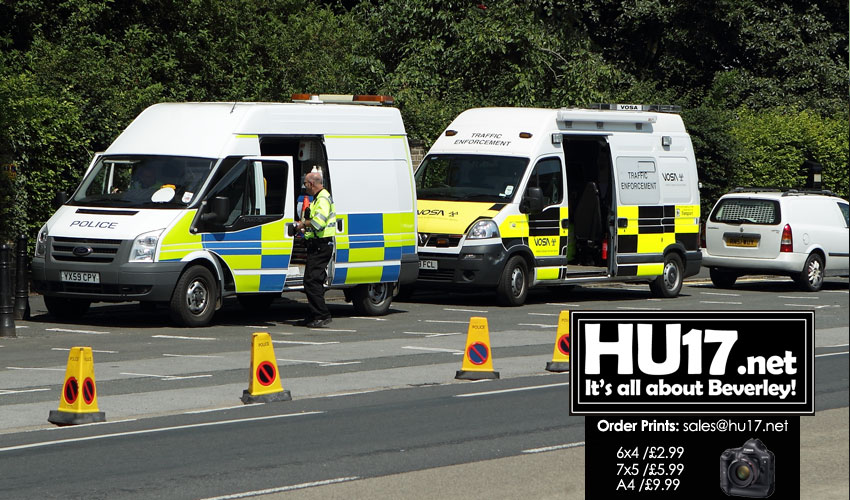 Safer Roads Humber will be targeting motorists who are using vehicles without insurance.
A joint incentive between police and the Motor Insurers Bureau it aims to highlight the need to vehicle insurance whilst using the region's road.
Figures from the Motor Insurers Bureau show that 2.5pc of vehicles do not have insurance. While within the Humberside region that equates to 13,000 are on the roads without insurance.
In a statement released Safer Roads Humber said;
"Evidence from the MIB has shown that uninsured vehicles are more likely to be involved in crashes. They are also more likely to have a defect which makes them not roadworthy."
"Uninsured vehicles are also used in other criminal activities and therefore it is important to take them off the road."
"The good news is that the majority vehicles are insured. So the partnership is saying a 'big thank-you' to all the drivers who do the right thing."
"However, the partnership is also highlighting the need for drivers to have the correct type of insurance. This includes which includes 'business use' if you use your car for work reasons, including commuting to work."
Starting this week, Safer Roads Humber is funding an enforcement operation to tackle the issue head-on. Humberside Police will check vehicle registrations against the national database and determine if it has the correct insurance.
Motorists found to be driving without insurance will be stopped and questioned further. Drivers could without insurance could then be fined £300. Drivers could also face being disqualified from driving and much higher fine if their case goes to court.
Safer Roads Humber Want Motorist To Check Their issuance
Safer Roads Humber say that motorists should check their cover. They said;
"We recommend you check with your insurance company to make sure you have the correct type of insurance. This is very important if you use your car for work."
"This could be something as simple as popping down to the bank for work, working from a different site."
"In this situation, you may need to check if your insurance is valid, as if anything happens your insurance company may not cover you."
"Also if you drive more than one vehicle don't just assume you are covered for that one too."