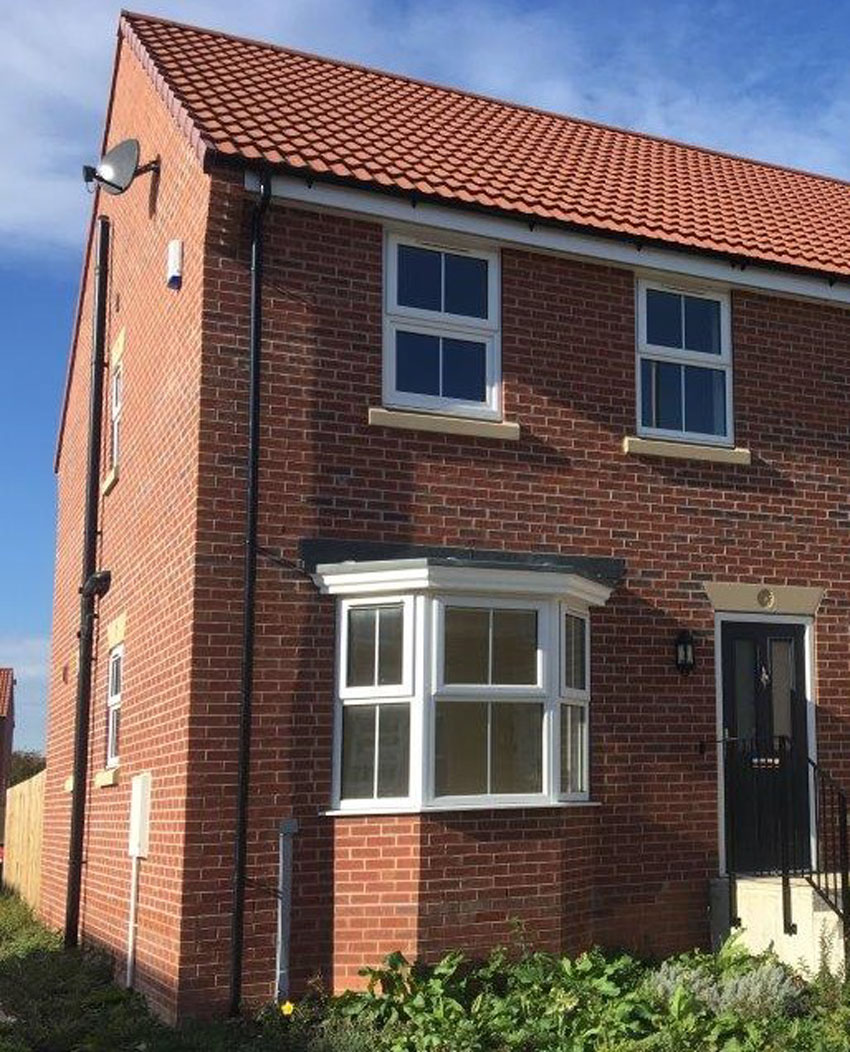 Shared ownership enables applicants to buy an initial share of a property (between 25% and 75%) and pay rent on the remainder to the council.
Purchasers can then buy additional shares in the property until they own it outright (known as 'staircasing'), or they can stay at the same level of ownership. Mortgages are also available to help eligible households access the funding required to purchase the initial and future shares.
The council has recently bought two newly-built three-bedroom houses on the Whin Croft Development at the edge of Goole. These houses look onto open countryside but still close to the town centre. One of these properties is still available for sale, starting at £40,000 for a 25% share.
A government-backed scheme, this is a way of making it more affordable for people to own their own home. Buyers only purchase a share of the property they need a smaller deposit and mortgage. Rent is discounted on the remaining share making the total outgoings more affordable compared with buying outright.
Some eligibility requirements for the Shared Ownership Scheme are in place. As a result, the council is working with a housing association Together Homes. They are doing this to help guide potential buyers through the application process.
How To Apply For Shared Ownership Opportunities In Goole
Councillor Symon Fraser said:
"Shared Ownership is an excellent way to help people who otherwise would be unable to afford to buy their own home."
The council is developing shared ownership opportunities across the East Riding, including in South Cave, Market Weighton and Pocklington.
Anyone interested in more information about purchasing a property via the Shared Ownership Scheme, including the property in Goole, should contact the council.
You can do this by emailing shared.ownership@eastriding.gov.uk and also by calling (01482) 393964.