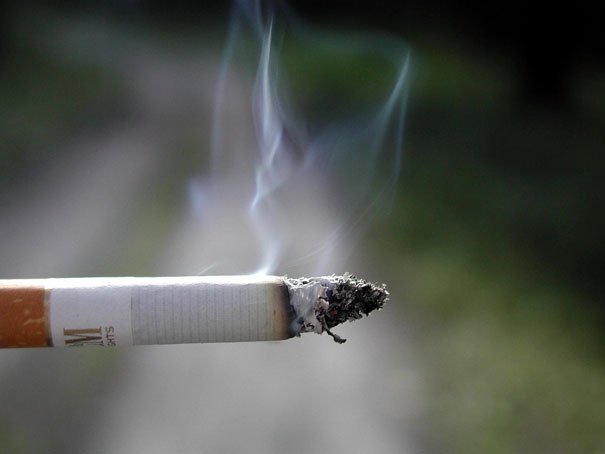 The first junior football game to implement smoke-free sidelines will kick off the season on Sunday with an aim to promote healthy lifestyles and reduce chances for children to see adults smoking.
Smoke-free sidelines launched in June, as a joint initiative between Hull City Council, East Riding of Yorkshire Council, Hull & District Youth Football League, East Riding Girls League, Active Humber University of Hull, Tigers Trust and East Riding County Football Association.
Julia Weldon, director of public health at Hull City Council, said:
"We're extremely proud to be holding our first game with smoke-free sidelines. The response to this has been absolutely fantastic and it's exciting to have reached the start of a season where every football game will be smoke-free.
"It's taken a lot of hard work to get here and it's a fantastic reflection of the commitment of all organisations involved to creating a smoke-free generation".
Keith Pinder, from the Hull & District Youth Football League said;
" I am extremely pleased at the positive way this was received at our AGM. As part of creating a safe environment for children and young adults to play football this is very much a positive step forward and one which is being embraced by our clubs. Parents, family and coaches are real role models for our players and it is important we give them the right message.
Gary Sainty – Deputy CEO, Active Humber, said:
"The work around Smokefree Sidelines has been brilliant and it is fantastic to see the positive response to this work. A sports club, beyond the sport itself, is around physical activity and improving your overall health and therefore it is great to see clubs signing up to having Smokefree Sidelines and creating that healthy environment.
There is a lot of evidence that children copy the behaviour of adults and their peers, by removing the image of smoking as normal behaviour is a great way to prevent people from starting smoking in the first place. Football has led the way in Hull & East Riding and having Smokefree Sidelines at all junior games is great, we hope to see this spread across all junior sport and are committed to working with partners to see this work cover more sports and side lines."
Smoking rates in Hull are falling steadily, but remain above the national average. Currently, around 27 per cent of adults in Hull and 11 per cent of adults in the East Riding smoke – down from almost 40 per cent in 2007 – and around 40 people die in the city and 55 people die in East Riding each month from illnesses directly related to smoking.
Initiatives undertaken to support people to quit include a range of Stop Smoking services, targeted work with partners including the voluntary sector and midwives, a targeted smoking cessation pathway for under-16s, and investment in tackling illicit tobacco.