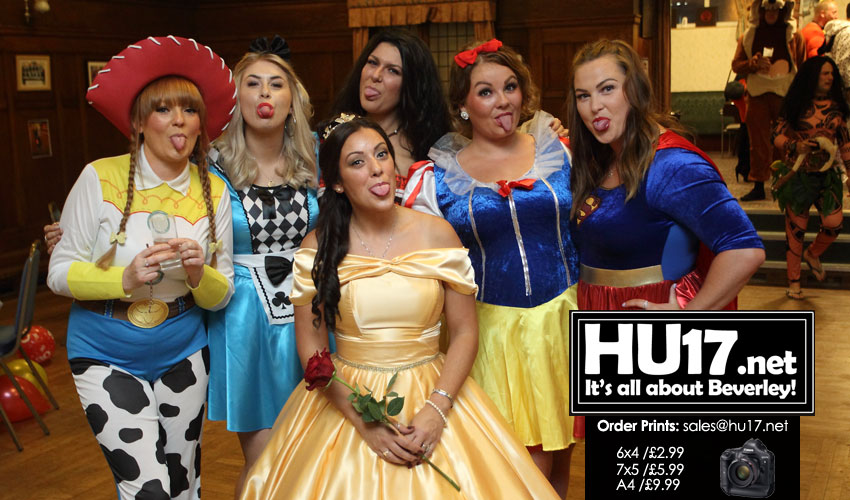 Emma Dixon marked her 30th Birthday but hosting a fancy dress party at the Masonic Hall in Beverley.
Emma, who was wearing a dress she made herself and got into dress making after creating her first costume at the age of 7 while at school for World Book Day.
After a break from sewing she got back into the craft some five years ago and is now creating bespoke dresses, including the gown she made to wear at her birthday.
Emma said;
"For my party the ball gown I am wearing was all handmade by me no patterns. It is all totally from scratch. I wanted to do something for my birthday to showcase what I can do, to show people what I am capable of creating."
"This is the line of work I want to go down, to hand make glamorous classy ball gowns, wedding gowns, prom dresses and sleek occasion wear."