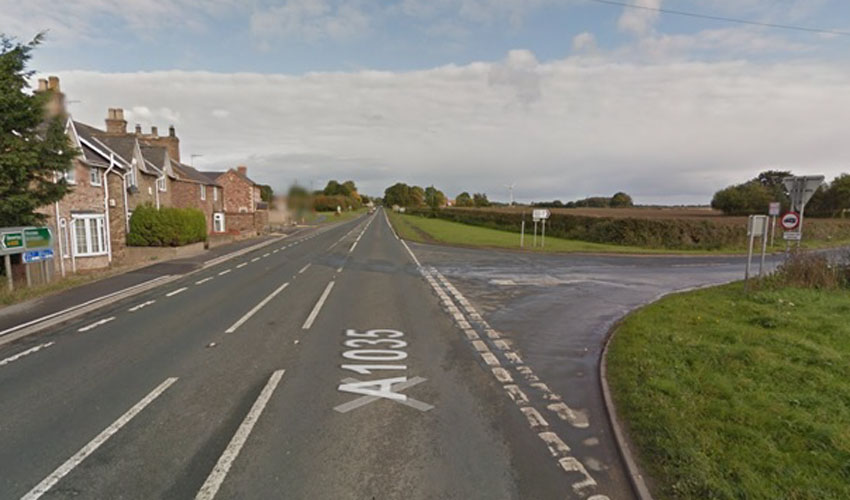 Work will begin next week on a £150,000 scheme to improve the road safety of a busy junction at Routh, near Beverley.
Meaux Lane junction on the A1035 between Leven and Beverley has been the location of a number of road accidents, including four collisions in the past three years in which people have suffered injuries.
To help make the junction safer, East Riding of Yorkshire Council is to carry out work to construct a dedicated right-turn lane on the A1035 for drivers turning into Meaux Lane.
A refuge will also be installed to help cyclists and pedestrians cross the road.
Dave Waudby, head of infrastructure and facilities at East Riding of Yorkshire Council, said:
"There have been a number of injury collisions at this busy junction, so the introduction of a right turn lane should help to reduce these.
"It will also help to reduce delays on the A1035, as traffic waiting to turn into Meaux Lane can currently cause hold-ups along that road.
"The A1035 is a busy main route, so we hope this work will make travel easier and safer, and we would like to thank motorists in advance for their patience while the works are completed."
Work is due to begin on the scheme on Monday 10 September and will take around eight weeks to complete. The work will be carried out by the council's own streetscene services.
To avoid disruptions to rush-hour traffic, the work will be carried out between 9.30am-3.30pm Monday to Friday.
Temporary traffic lights will be in place and drivers are being warned of potential delays at busy times.