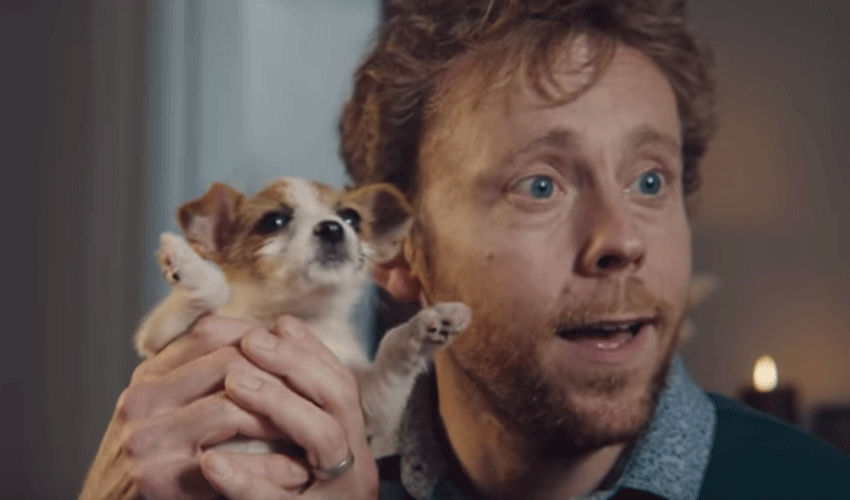 Charity Jerry Green Dog Rescue has hit out at an estate agent's latest advertising campaign which it feels promotes the impulse purchase of puppies.
Jerry Green Dog Rescue, which has centres in Lincolnshire, Yorkshire and Nottinghamshire, criticised on-line agency Purplebricks for its ad, which shows a woman returning home to find her partner has cooked a meal and bought her flowers – and a puppy.
The charity has now contacted the chairman of Purplebricks to complain, having earlier this year backed calls to ban the sale of puppies through pet shops and other third-party dealers.
Shelley Wilks, Deputy CEO and Head of Welfare at Jerry Green Dog Rescue said: "We understand the positive aspects of dog ownership and the power of using animals in advertising. We realise this is intended to be a light-hearted commercial but we feel that Purplebricks is sending out the wrong messages on this occasion."
She added: "It's clear that this is a humorous advert and 'Pumpkin' does look adorable but there is a serious point to be made about responsible dog ownership, especially when there are thousands of rescue dogs in charitable organisations such as ours who need to find loving homes."
Ian Cawsey, Chair of Trustees at Jerry Green Dog Rescue, added: " As a charity dedicated to the care, welfare and responsible rehoming of dogs, we hope that Purplebricks will consider the consequences of its advertising in promoting impulsive dog purchases and the work that this generates for rescue charities who are largely reliant on the generosity of public support to keep operating."
"I would urge anyone thinking about getting a dog to contact the team here at Jerry Green Dog Rescue before making the commitment. We may already have the perfect match for you and your family just waiting for a loving home, whether or not you found it through Purplebricks!"