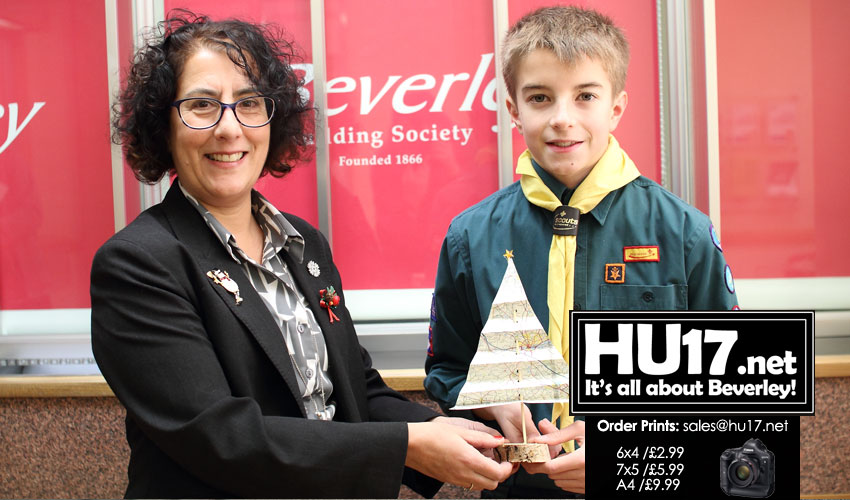 Max Harris-Smith, a local Scout who is on a mission to raise funds needed to attend the World Scout Jamboree is to stage an event in the centre of Beverley.
Taking place on Saturday 21 July, Max, who is part of the 1st Walkington troop, will be holding a coffee morning at Toll Gavel United Church in Beverley.
Speaking ahead of the Coffee Morning event Max said;
"I am holding the coffee morning to raise funds for the World Scout Jamboree which is happening in West Virginia in 2019."
"All of my family and friends have been very supportive and very kindly offered to bake, make and serve cups of tea and organise a brilliant chocolate tombola."
"Anyone who is in Beverley on Saturday the 21 July is welcome to pop in have a drink and a piece of cake with friends, have a go on the tombola and even browse the second hand book stall."
Max who beat off competition from 900 other Scouts to earn place at the World Scout Jamboree needs to raise just short of £4,000 to make the trip a reality.
Over the festive period, Max came up with some innovative ways to raise funds including making decorative Christmas trees from old ordnance survey maps.
To date a number of local Beverley businesses have been very supportive of Max.
The Beverley Building Society, where he banks his money have got behind him making a donation, while the White Rabbit Chocolate Company matched funded on of his projects.
Alongside doing odd jobs, Max has also had what he says was a very successful stall selling spring plants on the Market held in Beverley Town Centre each Saturday.
Anyone who would like to support Max and help him get to the Jamboree can do so by popping in the Toll Gavel Church on Saturday 21 July between 9.45AM and 11.30AM.