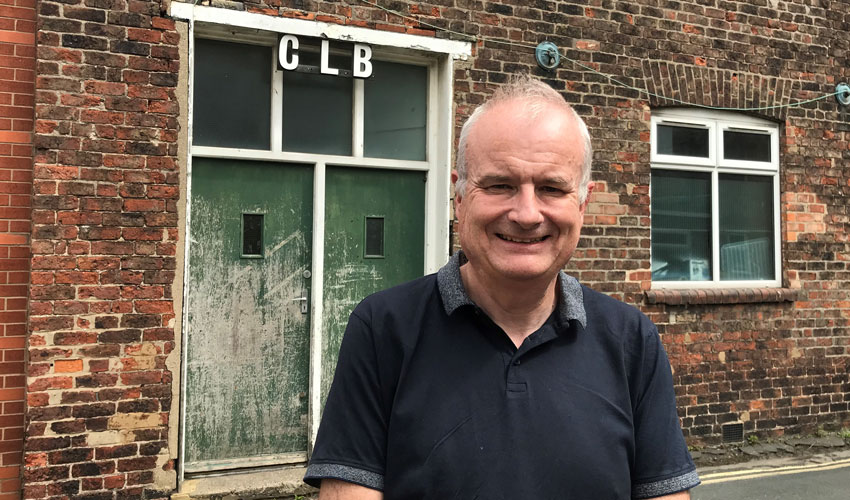 Cllr Denis Healy has welcomed the award of £25,000 from the Council's "Commuted Sums" funding pot for the St. Mary's Company of the Beverley Church Lads' & Church Girls' Brigade.
A Beverley organisation, hey provide a safe environment for children and young people to establish friendships, grow in confidence and develop skills.
In March 2017, Cllr Healy, with support from the media, encouraged organisations and groups in Beverley to apply for the funding, which property developers have to pay to the Council for each new house they build.
The money is earmarked for leisure and recreational activities. Cllr Healy was concerned that there was insufficient public awareness of the funding, and since his intervention, a number of worthy organisations have successfully applied for Commuted Sums funding.
Cllr Healy said:
"The Church Lads' & Church Girls' brigade has been in existence in Beverley for 109 years, and many generations of Beverley families have benefited from the wonderful support that it offers. It was founded in 1908 by Neville Hobson who donated money, and initiated an appeal in the town to purchase a building for their activities supporting boys and girls."
"Today, the Brigade is still providing life affirming opportunities for children, many of them from the less affluent parts of Beverley. They offer indoor recreational activities, such as 5 a side football, hockey and other sports, they go on camps, daytrips, undertake challenges, do badge work, have a junior training band and a senior marching band."
"The marching band leads the annual Remembrance Day service parade to Beverley Minster, and plays at many of Beverley's special days such as the Festival of Christmas and at numerous charity occasions in the town."
"Most importantly the Brigade offers these children and young people the opportunity to believe in themselves, and equip them for the challenges that lie ahead."
"I can think of few more deserving local causes than this for Commuted Sums money, which the Brigade intend to put towards a major refurbishment of their now very old George Street building. This will include creating new, safer access, new flooring, new toilets, new kitchen and a complete rewiring of the electrics."
"A year ago I was concerned that the East Riding of Yorkshire Council was sitting on this Commuted Sums funding, and I was determined to make it more transparent by calling on groups like this to come forward and claim some of it to enhance their own work."
"It's to the credit of the Church Lads' and Church Girls' Brigade that they have done this, and I wish them and all the young people they serve, well, in the future."