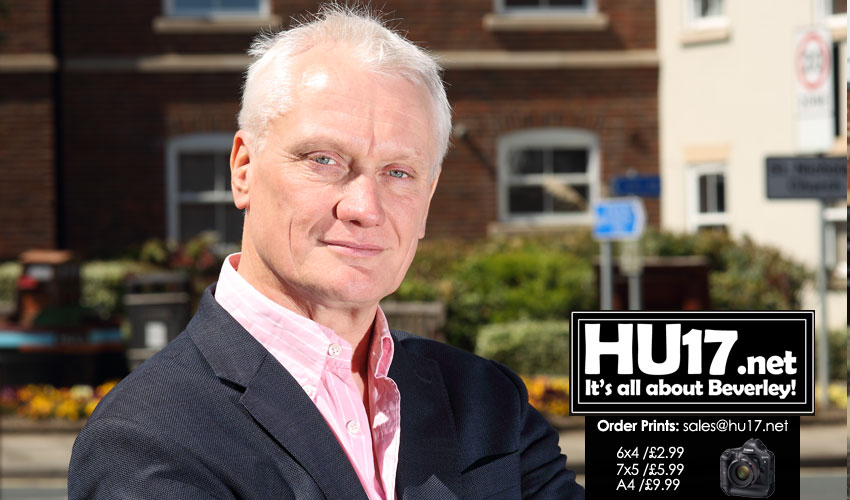 Beverley and Holderness MP, Graham Stuart, says hard-working families and businesses across the area will benefit from a range of measures put in place by the Government for the new financial year.
Graham said a series of tax cuts, wage rises, pension increases and duty freezes – first announced in November's Budget – will ease pressure on tight household budgets and encourage investment in the local economy.
Graham believes that some of the most significant improvements will be felt by workers on the lowest pay brackets. The National Living Wage (NLW), introduced by the Government in 2016, has risen by a further 4.4% which equates to a £2,000 pay increase for full-time workers since the policy was implemented. An estimated 33,000 employees across the East Riding benefitted from the initial move to the NLW in 2016.
As unemployment continues to fall to record levels, workers across the country will also be able to take home more of their pay packet thanks to further rises to the tax-free Personal Allowance, now standing at £11,850. Graham said that this was another welcome step from a Government that has cut income tax for over 30 million people since 2010.
The local MP said there was good news for business too, with an eighth successive annual fuel duty freeze and an earlier switch to a new and cheaper business rates index, which is due to save the typical high street shop over £800 over the next five years. Pubs, breweries, and patrons will also benefit from a freeze on alcohol duties for the fifth successive year.
Graham has also welcomed strong support for young people, with 95% of first-time house buyers enjoying a cut to stamp duty and a substantial rise in the student loan repayment threshold to £25,000 for recent graduates.
Graham said: "Family budgets are tight so it's great news that the new financial year brings with it a range of measures to support local families and businesses. Most importantly, the Government is helping those in the most difficult circumstances by creating more jobs, by raising basic pay and by offering substantial tax relief for millions of people on the lowest incomes.
"Meanwhile, local businesses will benefit from continuing freezes in fuel and alcohol duty, as well as the bonus of an earlier than planned move from the RPI to the cheaper CPI for the calculation of business rates."