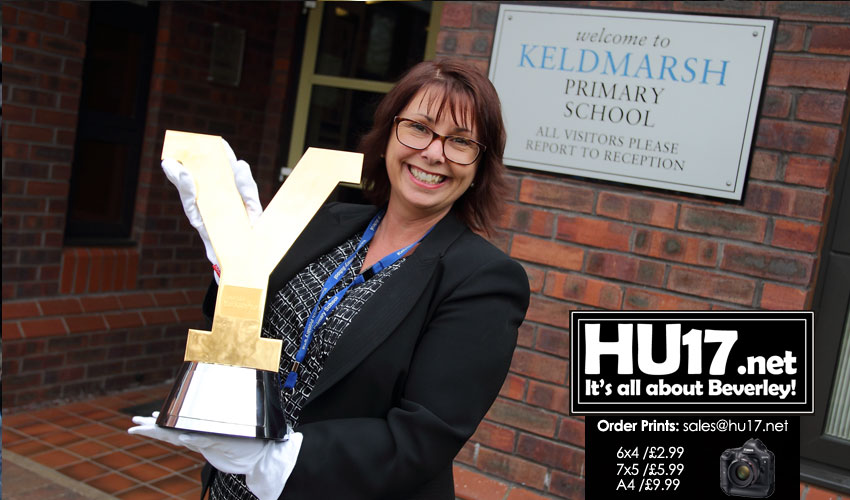 The men's and women's Tour de Yorkshire Trophies will visit Beverley and surrounding villages on Monday, 12 March as part of a week-long tour of Yorkshire ahead of the event, with both races starting in the town on Thursday, 3 May.
Members of the public will be able to catch a glimpse of the silverware in Saturday Market, from 12noon to 1pm, with the trophies also visiting six schools in the morning and five in the afternoon.
Councillor Stephen Parnaby OBE, leader of East Riding of Yorkshire Council, said:
"The Tour de Yorkshire Trophy Tour has become a regular fixture ahead of the race and helps build the excitement.
"As well as providing an opportunity for members of the public to see the trophies in Saturday Market, our staff will also be taking them to 11 local schools for a special assembly about the Tour de Yorkshire and the benefits of cycling."
The schedule is as follows:
9-9.20am Walkington Primary School
9.30-9.40am Beverley Minster Primary School
9.50-10.10am Keldmarsh Primary School
10.20-10.40am Beverley St Nicholas Primary School
10.50-11.20am St John of Beverley Primary School
11.30-11.50am Tickton Primary School
12noon-1pm Saturday Market, Beverley
(public viewing)
1.25-1.45pm Leconfield Primary School
1.55-2.15pm Molescroft Primary School
2.25-2.45pm St Mary's Primary School
2.55-3.15pm Cherry Burton Primary School
3.25-3.40pm Longcroft School