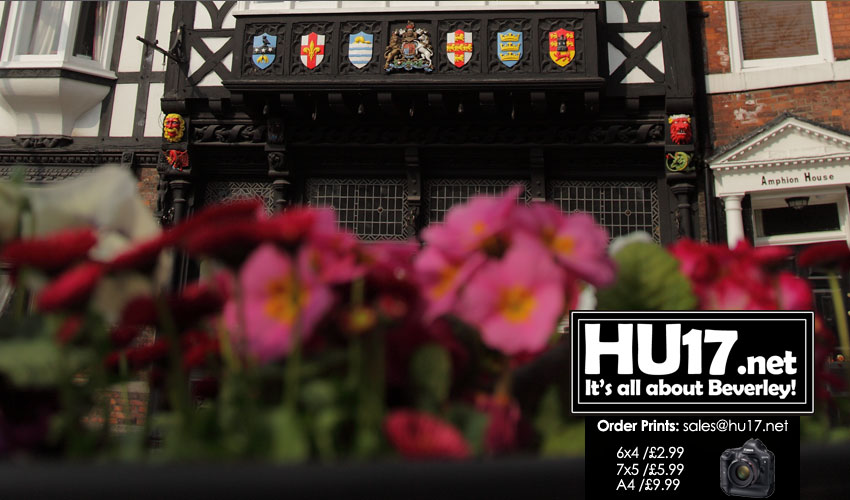 Beverley in Bloom, a subgroup of Beverley Town Council has started preparing the town to look its best for this year's Royal Horticultural Society (RHS) Britain in Bloom Finals competition.
This is the first year that Beverley in Bloom have been selected to go forward to RHS Britain in Bloom, following the successes at regional level over the past few years, where Beverley in Bloom attained Gold, overall large town category winners for two years running and also the Yorkshire Rose Certificate in 2017 for best overall town.
The Beverley in Bloom group is one of 76 finalists vying to win a coveted Gold medal and be crowned one of the cleanest, greenest and most beautiful places in the UK.
In August, Beverley Town Council and Beverley in Bloom group will lead RHS Britain in Bloom judges on a tour of their area. The winners will be announced at the Britain in Bloom awards ceremony in Belfast, in October.
The group's 50 volunteers have been working to keep Beverley looking beautiful, with planting, conservations within our community. Some new projects are being planned, which are being sponsored, by the former catholic club and the former Chrysanthemum Society and some local businesses. More plans will be published as the season grows on.
Linda Freeman, Chair of Beverley in Bloom said:
"We are honored and delighted that the hard work of the volunteers and Beverley Town Council has been recognized. Although we only have a small budget, we are blessed with volunteers who generously give their time and effort. We believe we have a beautiful town and it's lovely to have that confirmed by the RHS Britain in Bloom''
The Town Mayor Cllr Ann Willis said;
"Our aim is to get the whole community involved, whether you're a beginner gardener or a seasoned expert. Even just adding a few plants to your front garden, planting up a container or picking up litter on your street can make a big difference to making Beverley a greener and more pleasant place to live."
Town Clerk, Helen Watson, said;
"We are so proud to be a finalist in RHS Britain in Bloom. This is a great opportunity to pull our community together and show a true Beverley welcome to the judges in August."
"We will need support from the community in the three core scoring areas of horticulture, environment and community. If you would like to get involved, contact us at clerk@beverley.gov.uk or call us on 874096."
"This is our chance to let the best of Beverley shine and show the judges our beautiful, medieval market town."