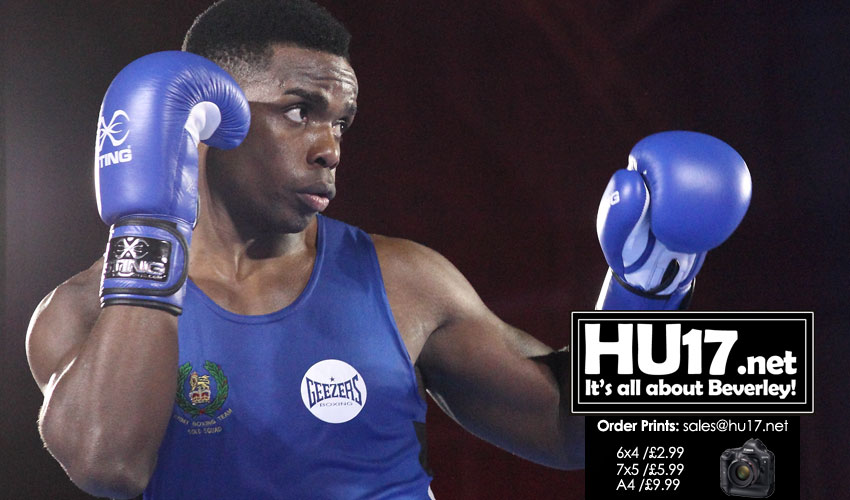 Lecconfield played host to a night of boxing as The British Army Boxing Team faced the England Boxing Team in a head to head contest on an evening that saw two titles decided.
Featuring six contests, the night of boxing at the Defence School of Transport helped to raise money for the Beverley Community Lift and SSAFA.
Special guests on the night included professional fighter Lee Appleyard and Chairman of East Riding of Yorkshire Council, Cllr Caroline Fox who were both ringside to enjoy the spectacle.
In the ring, the two key bouts saw LCpl Natty Mgwenya retained his Southern Area Heavyweight Title and LCpl Josh Woods claim the vacant English Super Heavyweight Title.
Throughout the night a huge effort was put into raising money for the two selected charities.
Jan Stainforth, CEO of the Beverley Community Lift also took to the ring to address the crowd about their work and to express her gratitude at the support being shown.
The event organiser, Warrant Officer Class 2 Stu Mann who runs the gymnasium at the Defence School of Transport said:
"The event was a total success, we were able to bring together two top teams with lots of experience. I personally would like to thank some local sponsors and donators, including Mr Syd Papacaoullas from Papa's Fish & Chips, Vitality Insurance Company and to all the staff and trainees from the Defence School of Transport who kindly donated on the evening."
Commenting on the night, Cllr Fox said;
"The event was a huge success and I would like to congratulate all those who were involved."
"As well as providing an opportunity to showcase the abilities of the British Army and England boxing teams, the evening also raised a significant sum of money for some very worthwhile causes – including SAFFA, the armed forces charity, and Beverley Community Lift."