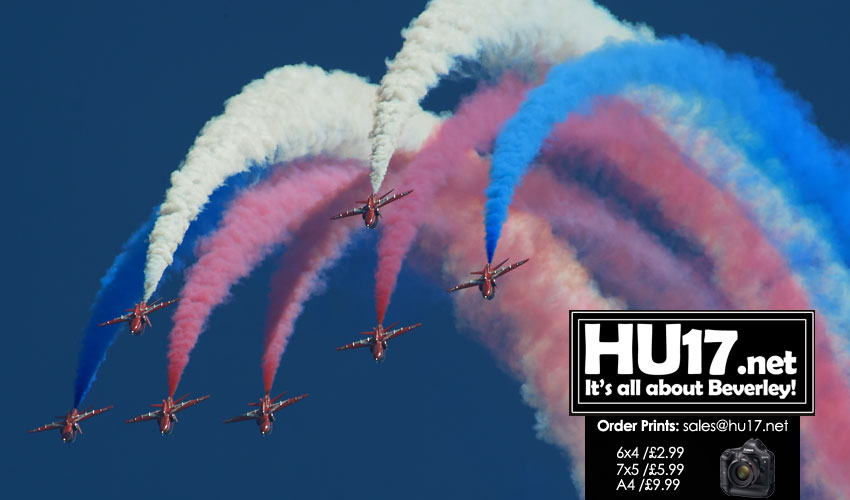 Royal Flying Corps playing cards are on display at the Treasure House in Beverley, marking the 100th Anniversary year of the Royal Air Force.
The RAF was formed towards the end of World War I in April 1918 by merging the Royal Flying Corps and the Royal Naval Air Service.
Since then the RAF have seen action in number of conflicts with some of their most well known missions including 'Operation Chastise' – the Dambuster Raid and 'Operation Black Buck' – the long range bombing mission in the Falklands War.
The RAF are also very well know throughout the world as they fly the flag for British engineering with their very popular display team, the Red Arrows.
Over the 100 years since its conception the RAF have adapted their duties, while they do not have as many planes they still play a key role in some of the most dangerous and hostile locations in the world.
The cards on show form part of a display in the museum of treasures acquired through the Portable Antiquity Scheme and public donations to East Riding Museum services collections.
Dr David Marchant, museum registrar, said;
"This is a great opportunity for our visitors to view some of the rich variety of finds made by metal detectorists in the East Riding of Yorkshire, as well as other recent donations to the collections."
"The recent acquisitions display will be refreshed at least twice a year, depending on what new artefacts we have received."
Items can be viewed for the next few months, until 31 May. Visitors can come to the museum gallery to see Roman coins and Anglo Saxon metalwork, alongside an East Riding Yeomanry sporting trophy and the World War II nursing medals belonging to Mary Robinson of Bridlington.
Opening times at the Treasure House in Champney Road are: Monday to Friday 9.30am – 5pm; Saturday 9.30am – 4.30pm. Open until 8pm on Tuesday and Thursday every week.