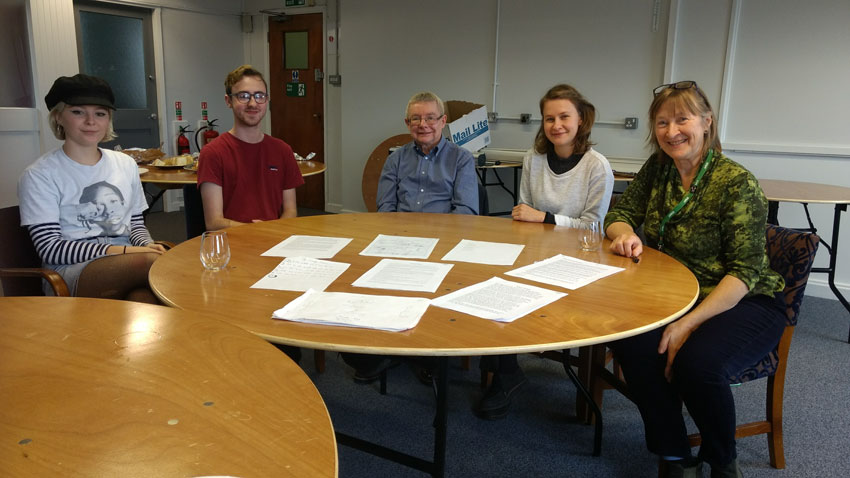 Eight talented young writers and illustrators have been announced as winners of the J Venn Young Writers' Competition by Hull Libraries this week.
The youngsters, who range from seven-14 years-old, will see their work in print at the end of the year in an anthology published by Hull Libraries.
Danielle Garton, Alexandra Charlton, Saffia Nessa, Lauren Habbershaw, Kahleen Watters, Nicky Annis, Ewan White and Amelia Kitching, all from Hull, submitted stories, poems, comic strips and a blog, all with the brief to write something inspired by the theme of 'circle'.
Laura Smith, project co-ordinator, said: "We wanted a theme that could be interpreted very broadly and challenge the imagination. The children had amazing ideas: there's a detective story about the theft of the Queen's circular ruby, a comic strip about a boy who loves bin-lid surfing, another about a superhero called Sphere Woman.
"They all did really well, and it will make a wonderful anthology for the anyone in the city to read when it's published."
The winning entries will be illustrated by students from Wyke 6th Form College, who will be working closely with the winning writers to combine their creative talents.
Gary Barratt, librarian at Sirius Academy North, said: "The competition was a great opportunity for young writers. Our students really enjoyed entering their work and I'm proud that one of our students won a place in the anthology."
Nathan Annis, aged 11 from Sirius Academy North, designed a comic strip featuring two circular characters, Venn and Venny, who merged together to beat loneliness, creating a Venn diagram.
The competition drew the attention of school children from all over the city. Almost 200 young people took up the opportunity to enter their work, whose entries had to be shortlisted down to eight places.
The book will be released by Hull Libraries in early spring next year. The competition is an initiative of The Big Malarkey Festival and supported by the J Venn Foundation.