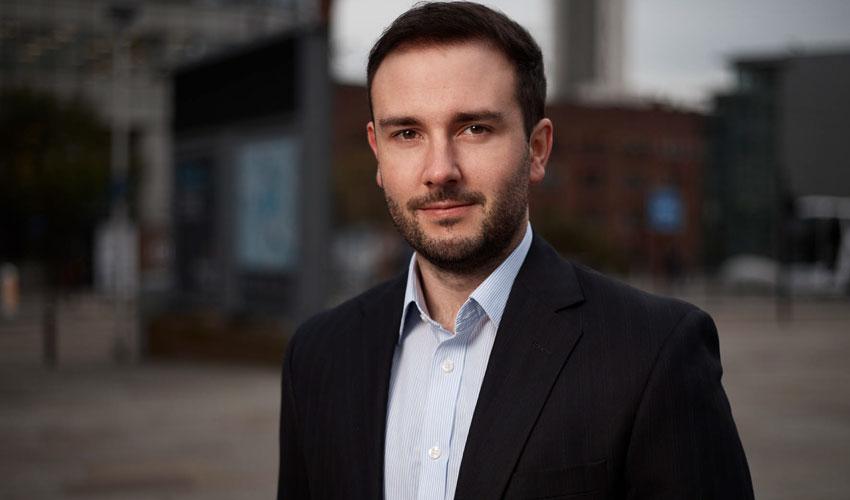 Big Property Data (BPD) has launched a new, next-generation, cloud-based platform that provides automated property reports for the conveyancing market, in seconds.
The exciting new 'proptech' tool utilises big data analytics technology, in partnership with over 15 leading institutions including the National Land Information Service (NLIS), the British Geological Survey, The Land Registry and Ordnance Survey, to generate property reports in a fraction of the time taken by its competitors.
BPD provides a wide range of comprehensive conveyancing and property reports to solicitors, conveyancers, lenders, estate agents and home buyers across England and Wales and, due to its automated processes, is able to offer highly competitive pricing compared to other market offerings.
The service has been co-founded by former Apple employee Lorenzo Tejada-Orrell and Nick Miller, a successful solicitor and entrepreneur who established the fresh-thinking James Legal business law firm, as well as a range of other businesses.
Lorenzo has previously led the development and implementation of a number of commercial technology initiatives, including a highly successful safety app with over 130,000 users worldwide and complex employee management systems trailed by the likes of Tesla and Macy's.
Meanwhile, Nick brings 30 years of legal knowledge and experience to the initiative, as well as a background in advising and building profitable businesses, including sister company to his legal firm, independent financial advisers James Financial; an alternative business networking phenomenon and a ground-breaking tidal energy start-up.
"We're aiming to create the next generation of property search technology, in response to the evolving demands from consumers for ever quicker and more reliable services," said BPD Director Lorenzo.
BPD has amassed over 150 different datasets, containing more than three hundred million points of information which are accessible in 60 seconds on average, dropping the resulting reports directly into the client's account or email inbox. Traditionally, such searches have taken a day or, often, several days to complete.
"Until now, information about property has been stored electronically by different organisations across the UK. In some cases, it had to be compiled manually. None of the systems had the consistent ability to talk to each other," added Lorenzo.
"Through BPD, we have been able to create a solution that not only stores all of that information securely, but can compile it from a variety of different sources instantly, based on a simple postcode search, significantly reducing the overall time it takes to obtain property searches for a conveyancing transaction.
"Some searches by other providers are still carried out manually, and are arguably open to interpretation by the individual responsible. We have designed our system from the ground up, on a cutting-edge platform, with a view to offering unbiased, legally compliant, quick, cost effective and authoritative property information at the click of a mouse."
Nick added: "For too long, the conveyancing industry has been crying out for the kind of technology that can simplify some of the clunky processes involved in the process of buying and selling property.
"Today's online generation simply won't tolerate waiting weeks for something that can take a matter of seconds – they want their property transactions to be as straightforward as every other aspect of their lives, from shopping to socialising, and that's what BPD offers, while also reducing costs."
Developed in partnership with industry-leading data providers and directly connected to 326 local authorities across England and Wales via the National Land Information System (NLIS), BPD offers access to an unprecedented amount of data.
Having undergone a strict independent inspection by the Property Codes Compliance Board, it is fully PCCB, SearchCode and Council of Property Search Organisations (CoPSO) accredited. Other data providers involved in the development of the solution are: the Environment Agency, Natural Resources Wales, JBA Risk Management, PinPoint Information, Premier Energy, Onfido, Lawyer Checker, the Office for National Statistics, Natural England and The Coal Authority.