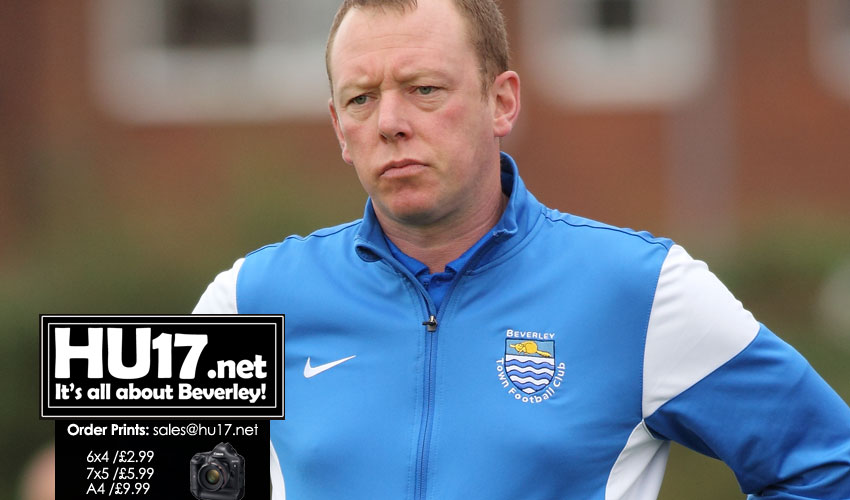 Beverley Town Football Club have been knocked out of the East Riding Senior Cup following a 2-0 defeat at the hands of East Yorkshire Carnegie.
Town boss Rich Jagger said he was proud of his side while also praising the mental toughness shown by their opponents in Tuesday night's match.
Speaking after the game, Jagger said;
"I thought every single player was magnificent. Playing a side a league above, and coming in as underdogs, it didn't affect us at all."
"In fact for at least 70 minutes I thought we were the better side."
"We tried to play football, defended well and caused them problems. Credit to Carnegie though, when you step up a level you have to have a mental toughness to win games, and that's what they did."
"We wish them all the best in the next round, and go back to our league campaign with renewed confidence."
Town had their fair share of chances as the paring of Alex Stark and Matty Littlefield looked to create openings behind the Carnegie defence.
Chances fell for both Tom Davies and Stark though neither effort found the back of the net. While Town's forwards created chances their defenders worked just as hard keeping out Carnegie.
Jagger was pleased with the efforts of Eric Gardham who was called up from the reserves, saying 'He looked very much at home, and in full control when dealing with any threat Carnegie posed.'
Jagger's side were in the game until a 85th minute goal by Jack Smith gave the home side the all important breakthrough.
Thomas Whiting completed the scoring for East Yorkshire Carnegie adding a second in stoppage time as the home side capitalised on the space left by Town as they chased the game.
Final Score : East Yorkshire Carnegie 2 Beverley Town 0