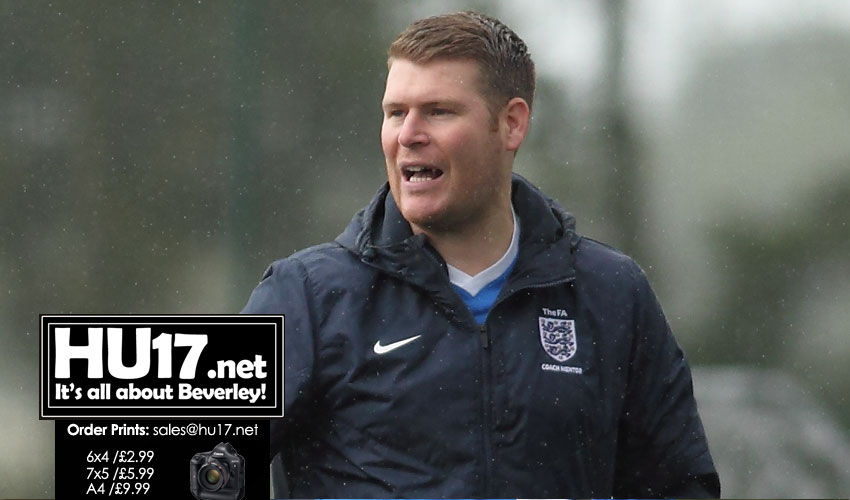 Rob Northern scored four times as Beverley Town Reserves made it six wins in a row with a 5-1 over Holme Rovers in the East Riding County League.
Gaffer Edward Grady said his side were 'fantastic' giving special mention to his front man, Rob Northern, who is currently scoring for fun.
Speaking after the Beverley Town Reserves latest win, a delighted Grady said;
"This was a fantastic performance from everyone involved today, Towns defence were solid throughout keeping the usually bright Holme striker quiet."
"Jake Cattermole continues to grow in confidence week by week helped by captain Philip Gardner."
"But today's man of the match was four goal man Rob Northern. He now has 9 goals in only 180 minutes this season."
Town opened the scoring on ten minutes as Northern headed home a pin point cross from Matthew Dixon.
The second came from a set piece with Dixon tapping in after latching onto a Shaun Gibson flick on.
Holme Rovers started brightly in the second half and were rewarded with a goal as Ben Pearson found the back of the Town net.
However, Town showed their character and why they are proving impossible to beat this season as Northern grabbed the game by the scruff of its neck.
Northern scored the goal of the game as he single handed took on the Holme Rovers team dribbling round them all and slotting the ball past the keeper to extend the lead.
As the old guard of Foster, Gibson and Gardner took control of the middle of the park, Northern added a further two goals including a trade mark over head kick.
The win means Beverley have maintained their 100pc start to the new season in both league and cup competitions and sit on 15 points top of the table.
This weekend Grady will be looking for his side to continue that run as they face AFC North who have managed to win just once all season.
Final Score : Holme Rovers 1 Beverley Town Reserves 5