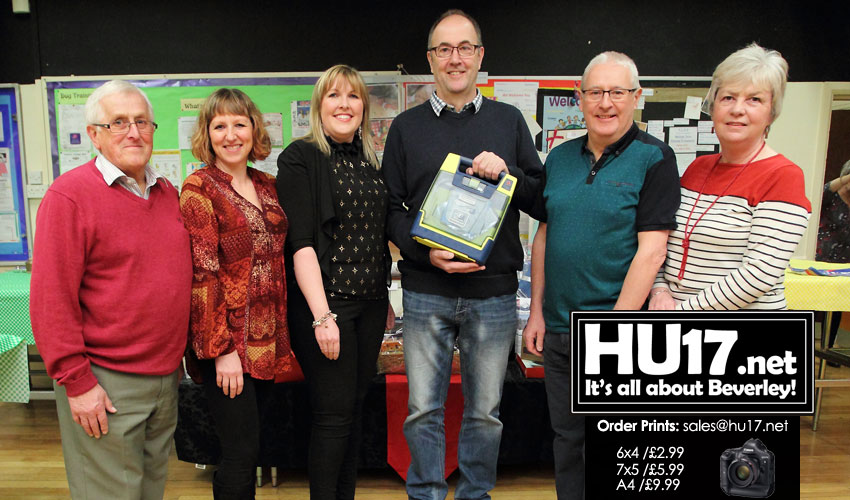 Fundraisers from the Tickton Defibrillator Campaign will meet with MP Graham Stuart following the installation of two new defibrillators, in Weel and Routh.
As part of his HEART campaign, Graham has been raising awareness of the need for Community Public Access Defibrillators and their locations throughout Beverley and Holderness.
Amy Leathley of the Tickton Defibrillators Campaign, which is responsible for getting the defibrillators, raising funds for maintaining them and training local residents in their use, said;
"The frightening truth is that in the UK, fewer than 2% of cardiac arrest victims have a community use defibrillator deployed before the ambulance arrives."
"Defibrillation within 3–5 minutes of collapse can produce survival rates as high as 50–70%. Each minute of delay to defibrillation reduces the probability of survival to hospital discharge by 10%."
"In the Parish of Tickton and Routh, which includes Hull Bridge and Weel, we wanted to ensure that the residents of our community have the very best chance of survival in the unfortunate situation that they require defibrillation."
Jane Tattam, Chair of N.U.R.S.E. said;
"It was through Graham and his campaign that the Tickton Defibrillator Campaign found out about us and approached us to see if we could help."
" We actually funded four defibrillators at that time, and since then Graham has spread the word to other more remote villages who have approached us; as a result we have since provided another three defibrillators."
Graham said;
"I want to see Public Access Defibrillators in every community in Beverley and Holderness, with as many people as possible trained in how to use one and everybody knowing where they are."
The defibrillators which are located on the side of a resident's home, just off the main road in Weel, and attached to the Nags Head in Routh, were supplied by the British Heart Foundation and local charity, N.U.R.S.E.